< PREV PAGE
NEXT PAGE >
Tacoma 4WD V6-4.0L (1GR-FE) (2006)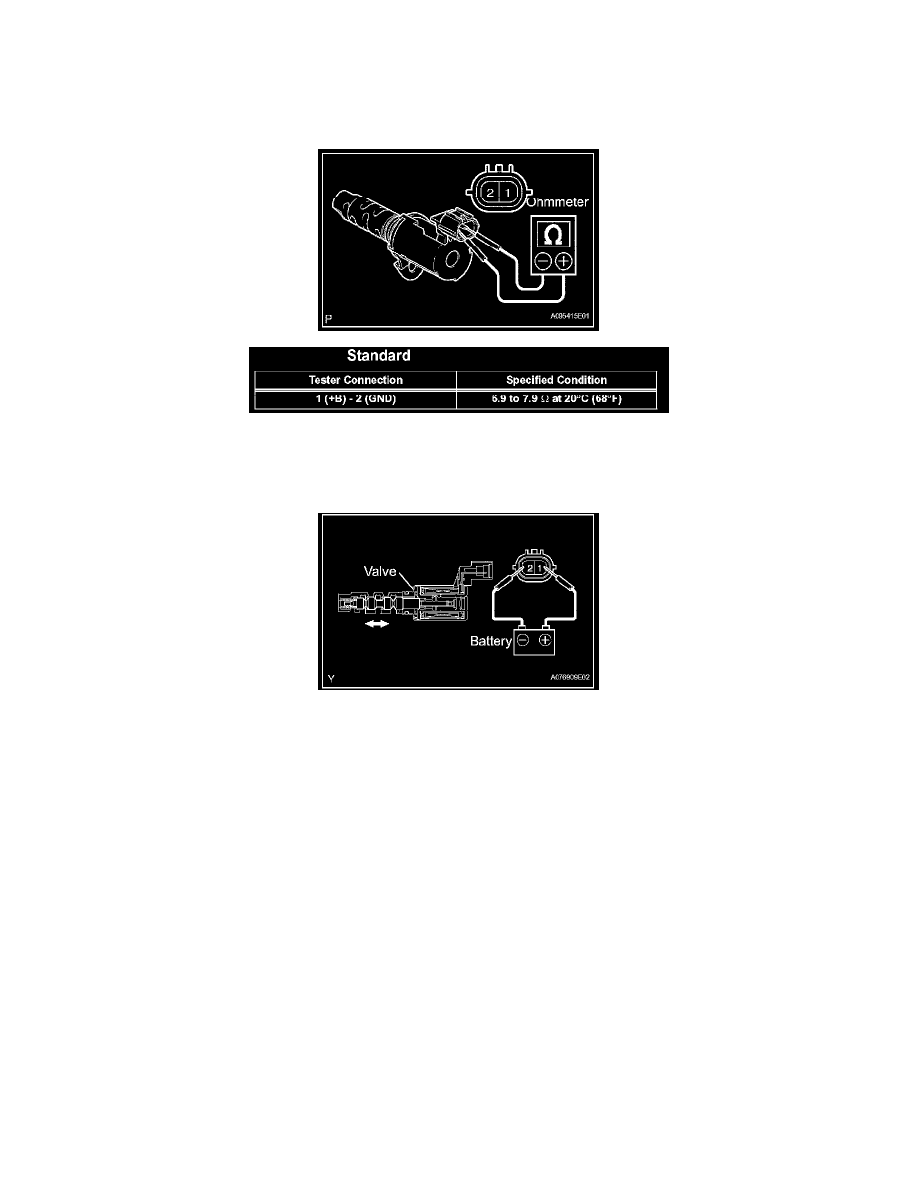 Variable Valve Timing Actuator: Testing and Inspection
Component Inspection
INSPECTION
INSPECT CAMSHAFT TIMING OIL CONTROL VALVE ASSEMBLY
a. Check the resistance.
1. Using an ohmmeter, measure the resistance between the terminals.
If the result is not as specified, replace the camshaft timing oil control valve.
b. Check the operation.
1. Connect the positive (+) lead from the battery to terminal 1 and negative (-) lead to terminal 2, and check that the valve operates.
NOTE:  Check that the spool valve is not stuck.
HINT:  The spool valve may not return if foreign objects are caught in it. This may cause subtle pressure leakage to the advance side, and a
DTC may, be set.
< PREV PAGE
NEXT PAGE >