< PREV PAGE
NEXT PAGE >
Tacoma 4WD V6-4.0L (1GR-FE) (2006)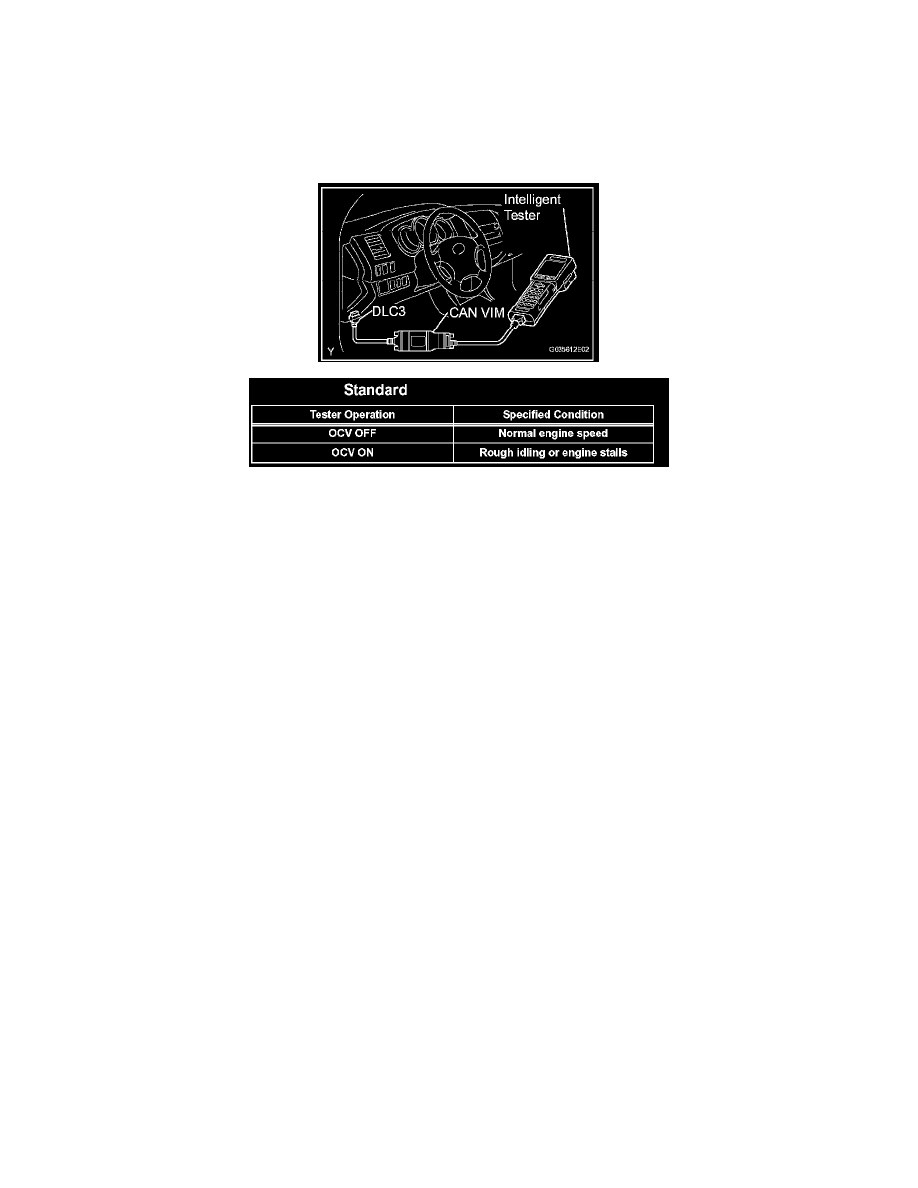 Variable Valve Timing Actuator: Testing and Inspection
On-Vehicle Inspection
ON-VEHICLE INSPECTION
INSPECT CAMSHAFT TIMING OIL CONTROL VALVE ASSEMBLY
Check the operation.
1. Turn the ignition switch to ON.
2. Turn the intelligent tester ON.
3. Start the engine and warm it up.
4. Select the following menu items: DIAGNOSIS / ENHANCED OBD II / ACTIVE TEST / VVT CTRL B1.
5. Operate the OCV using the intelligent tester, then check the engine speed.
If the operation is not as specified, check the camshaft timing oil control valve, wire harness and ECM.
< PREV PAGE
NEXT PAGE >