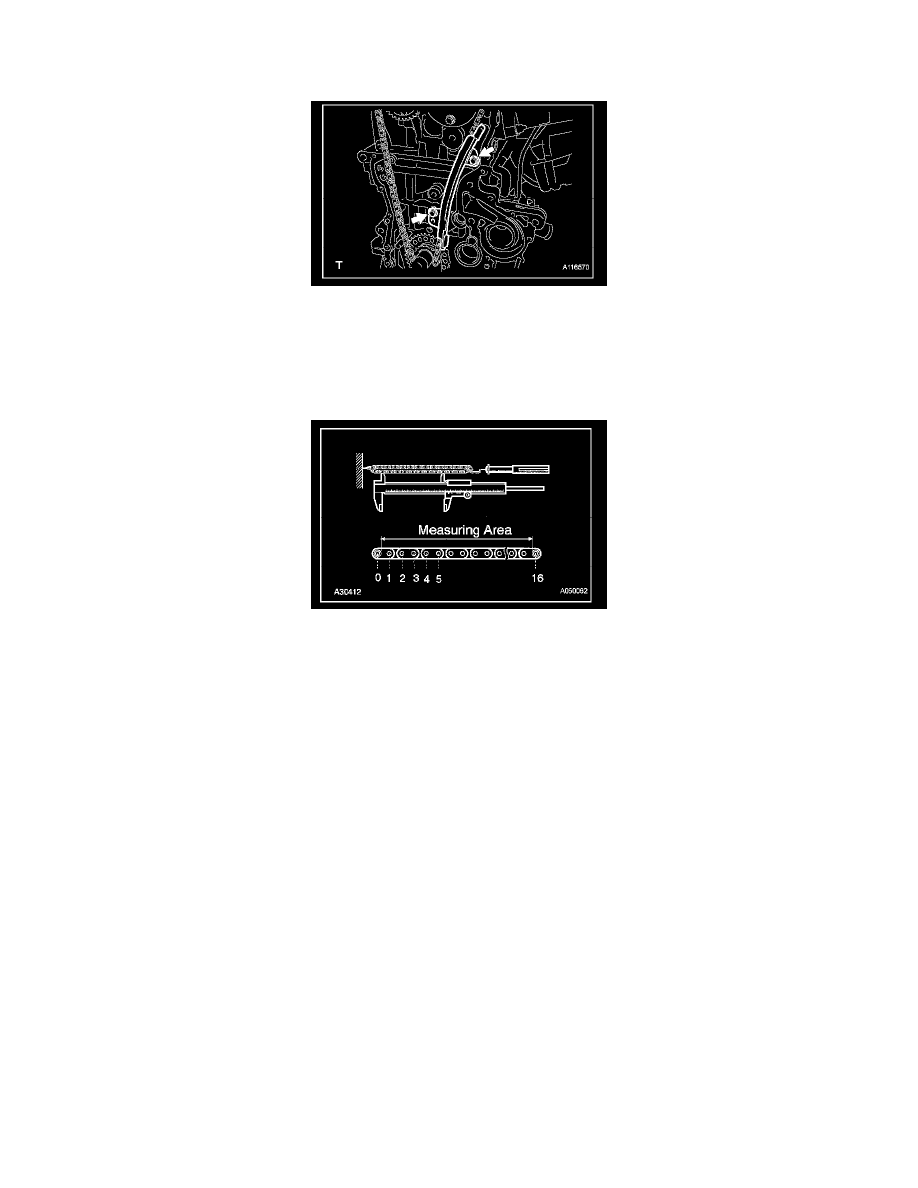 23. REMOVE CHAIN TENSIONER SLIPPER 
(a)
Remove the chain tensioner slipper.
24. REMOVE CHAIN VIBRATION DAMPER NO. 1 
(a)
Remove the 2 bolts and remove chain vibration damper No. 1.
25. REMOVE CHAIN SUB-ASSEMBLY
INSPECTION 
1. INSPECT CHAIN SUB-ASSEMBLY
(a)
Using a spring scale, apply 140 N (14.3 kgf, 31.5 lb) to the timing chain and measure its length. 
Maximum chain elongation: 123.2 mm (4.850 in.) 
If the elongation is greater than the maximum, replace the chain.
HINT:  Perform the same measurement at 3 or more random places and calculate the average length.
INSTALLATION