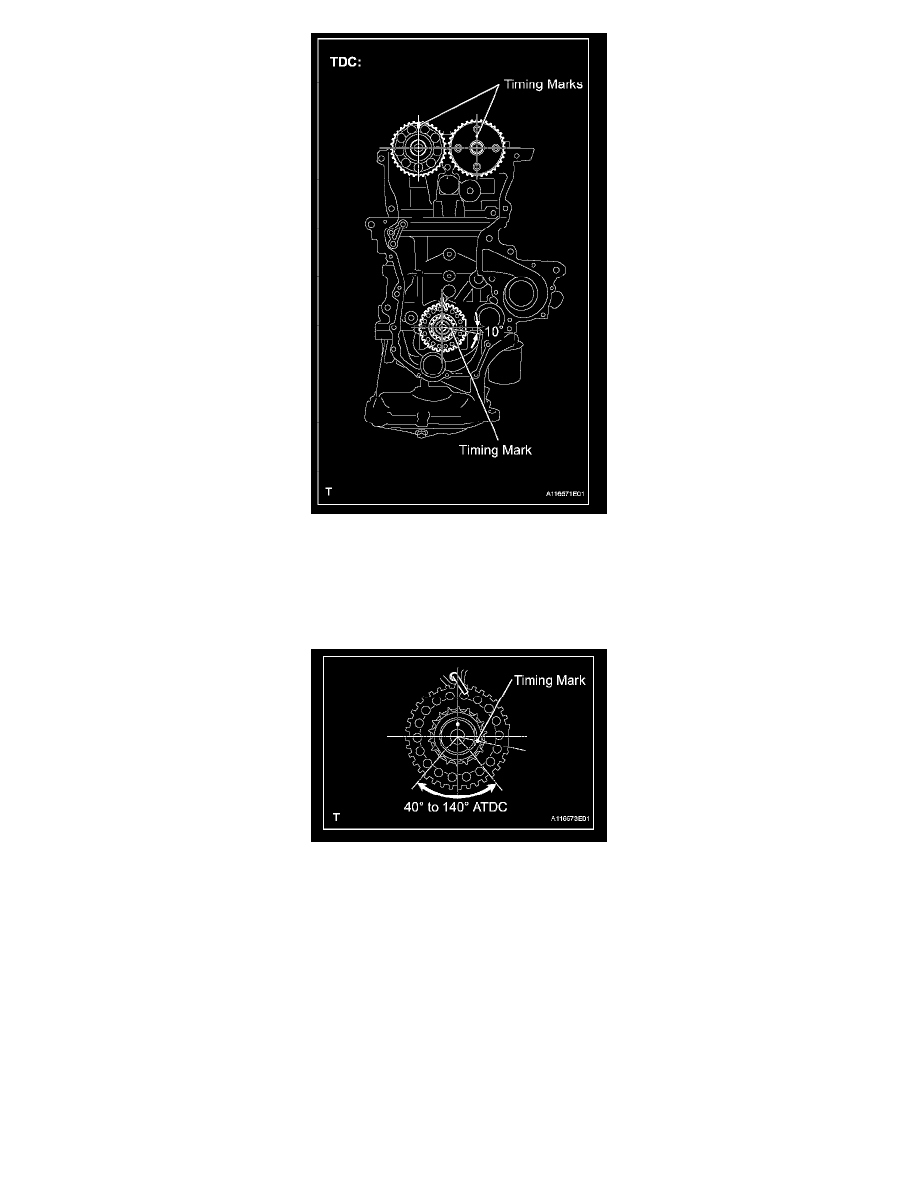 TDC
1. INSTALL CHAIN SUB-ASSEMBLY
(a)
Make sure that all the timing marks are in the positions (TDC) shown in the illustration.
HINT:  The positions of the timing marks may differ from the predetermined positions due to the force of the valve spring.
(b) Set the timing mark of the crankshaft in a position between 40 and 140°ATDC as illustrated.