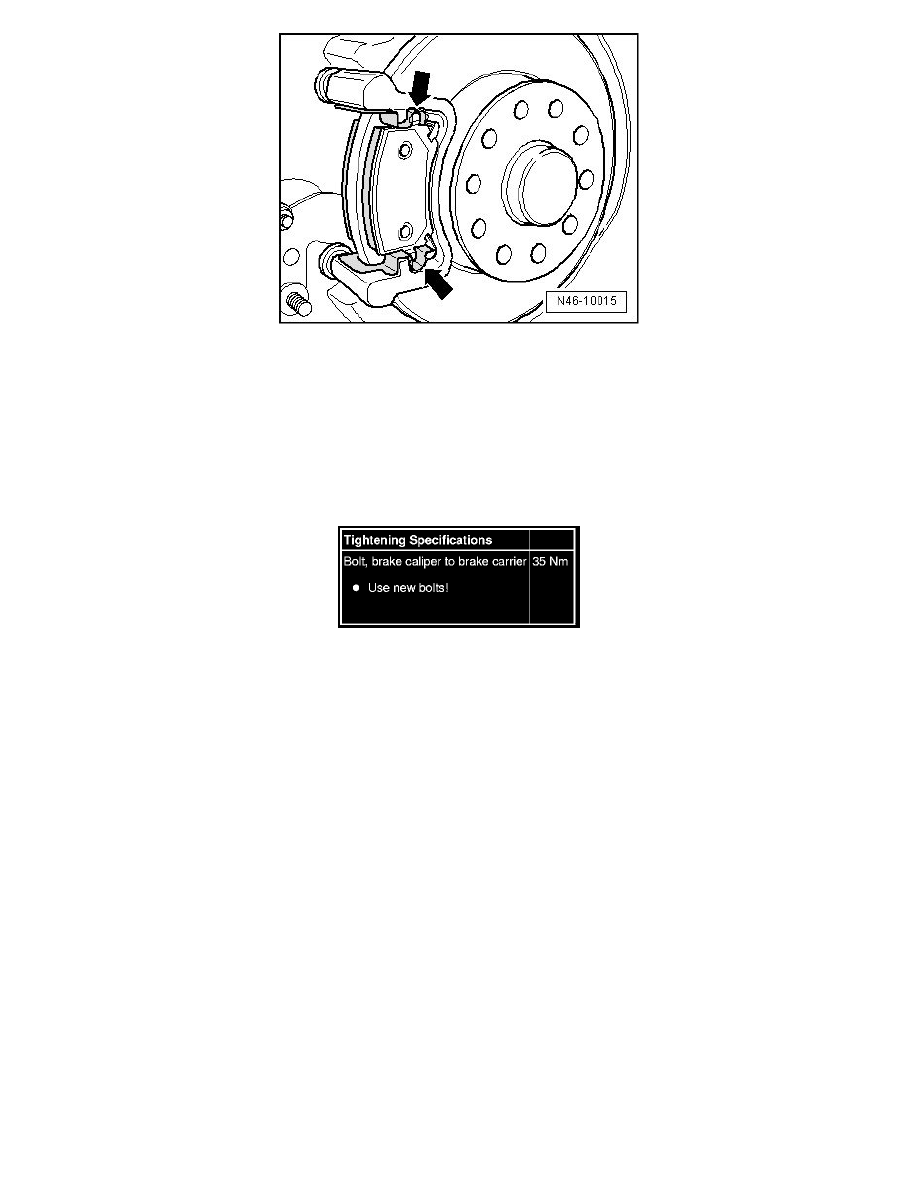 -
Secure the brake caliper using the new self locking bolts.
‹› The repair kit includes four self locking bolts which must be installed in ALL cases.
-
Install the wheels.
‹› After replacing the brake pads, depress the brake pedal firmly several times with the vehicle stationary so that the brake pads are properly seated in
their normal operating position.
‹› Check the brake fluid level after replacing the brake pads.
C11 41
Brake Pads
Special tools, testers and auxiliary items required
‹› Torque wrench (VAG 1331)
‹› Resetting & extracting tool (T 10165)
Removing
When removing, mark the brake pads in case they will be used again. Install in the same position, otherwise braking effect will be uneven!
-
Remove the wheels.
-
Counter hold the guide pins and remove the bolts for the brake caliper.