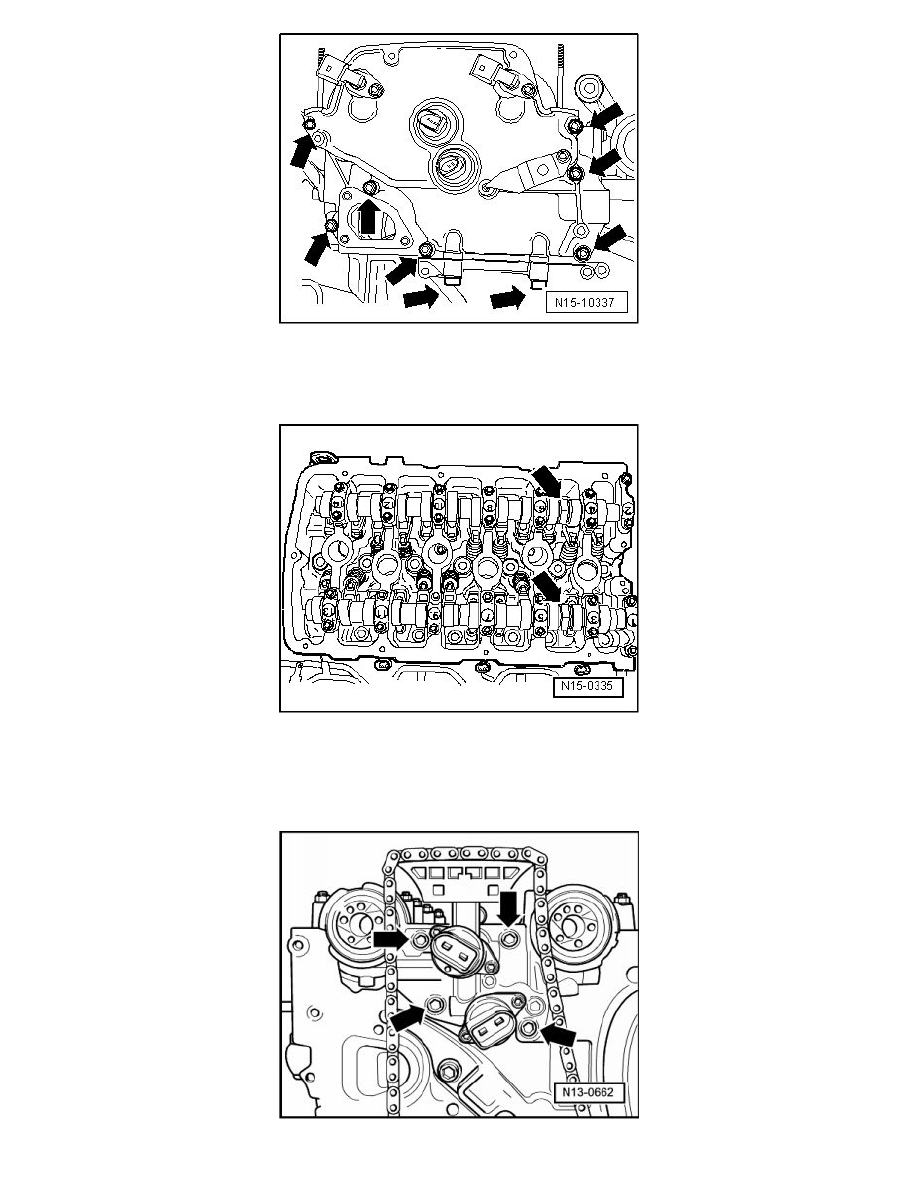 -
First, remove the exhaust camshaft adjuster.
‹› Counter hold the camshaft on the recesses - arrow - using a 32 mm open end wrench. (T10068 A) must not be installed when tightening or
loosening the camshaft adjuster bolts.
-
Remove the camshaft adjuster and the camshaft timing chain from the intake camshaft.
-
Place the camshaft timing chain to the side.
-
Remove the control housing bolts - arrows -.