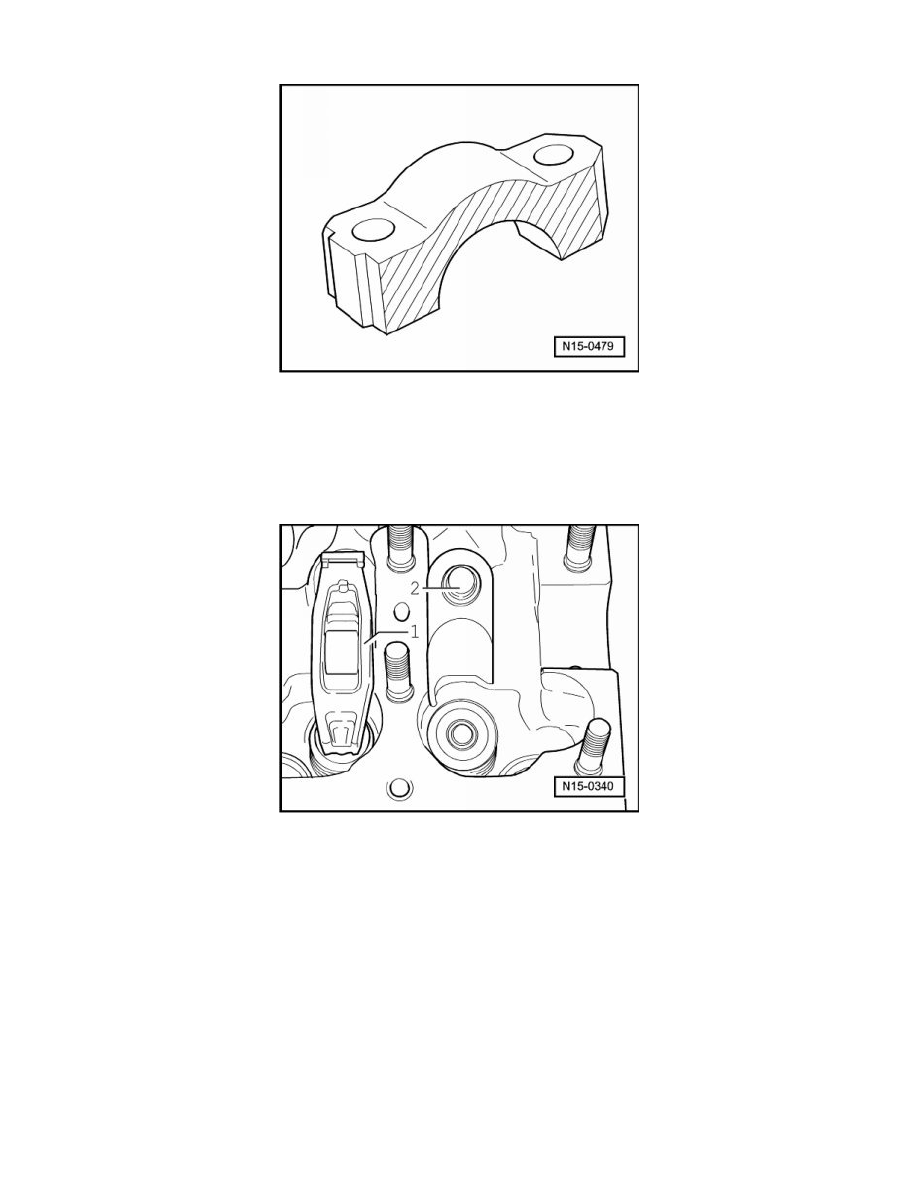 Lightly apply lubricating paste (G 052 723 A2) to the contact surfaces of bearing caps 7 and 8 before installing
Requirements
‹› When installing the camshafts, the cam lobes for cylinder 1 must point upward.
-
Install the support elements in the cylinder head and install the roller rocker levers onto their respective valve stem end and support element.
-
Make sure that all roller rocker levers - 1 - properly contact the valve stem tips and are clipped into the respective support elements - 2 -.
-
Lubricate the camshaft lobes and camshaft running surfaces.
-
Place the respective camshaft carefully in the camshaft bearings in the cylinder head. While doing so, observe the identification of the camshafts.
Refer to => [ Camshaft Identification,
Valve Timing ] See: Seals and Gaskets/Valve Guide Seal/Service and Repair.
‹› Observe the installed position of the bearing caps: