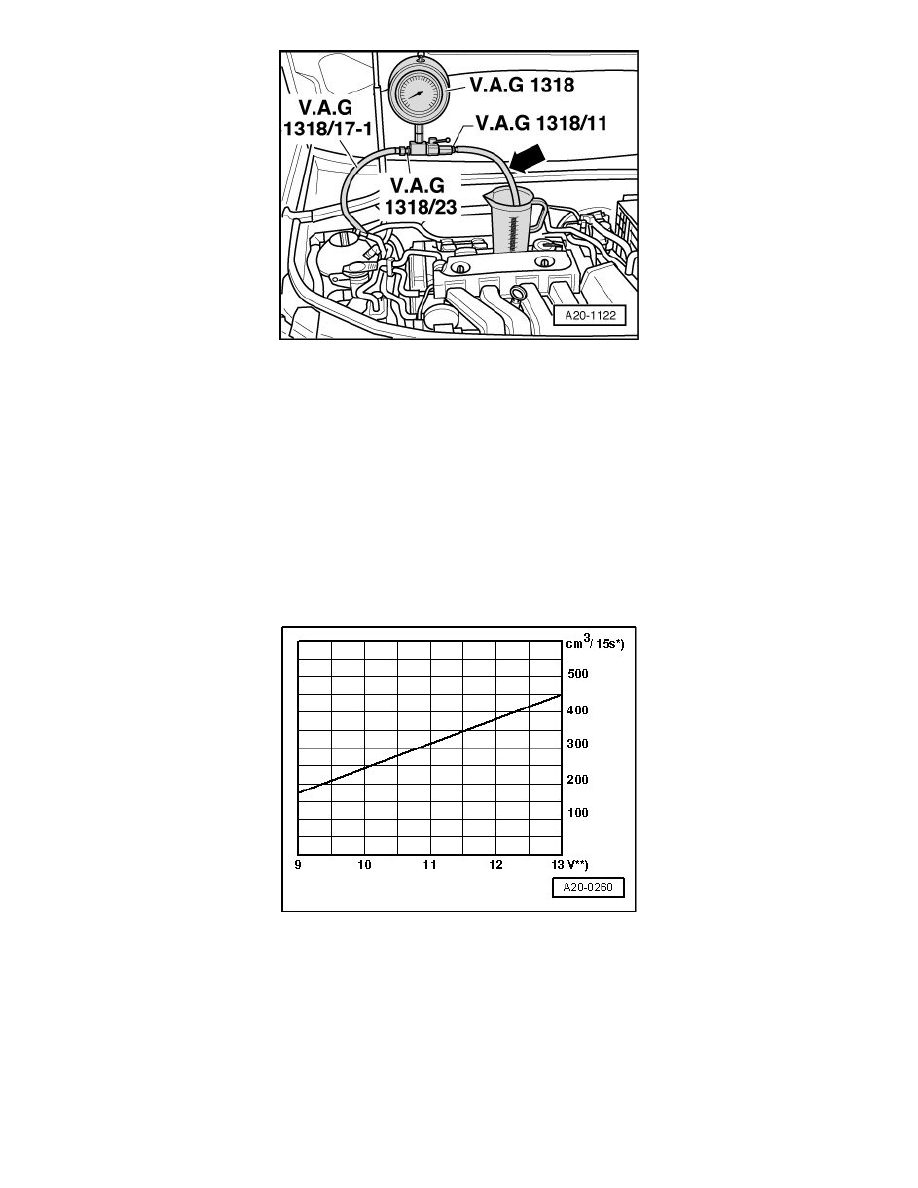 -
Connect an assisting hose - arrow - on to the Fuel pressure test set (high pressure) and hold it into a measuring container.
-
Open the shut-off valve of pressure gauge. The lever points in direction of flow.
-
Generate pressure in the fuel system by pressing the remote control switch and slowly closing the pressure gauge shut-off valve.
‹› Specification: 4 bar positive pressure.
-
From this point on do not move position of shut-off valve.
-
Empty the measuring container.
-
Press switch on remote control for 15 seconds.
-
Compare quantity of fuel delivered with minimum delivery rate in the diagram (cm³/15s).
‹› Voltage at the fuel pump with engine stopped and fuel pump running is approx. 2 volts less than battery voltage.
If minimum delivery quantity is not obtained, the following malfunctions may be present:
‹› Fuel lines pinched.
‹› Fuel filter clogged.
‹› Fuel pump faulty.
Assembly is performed in reverse order of removal.
Final procedures