< PREV PAGE
NEXT PAGE >
Eos (1F7) V6-3.2L (BUB) (2008)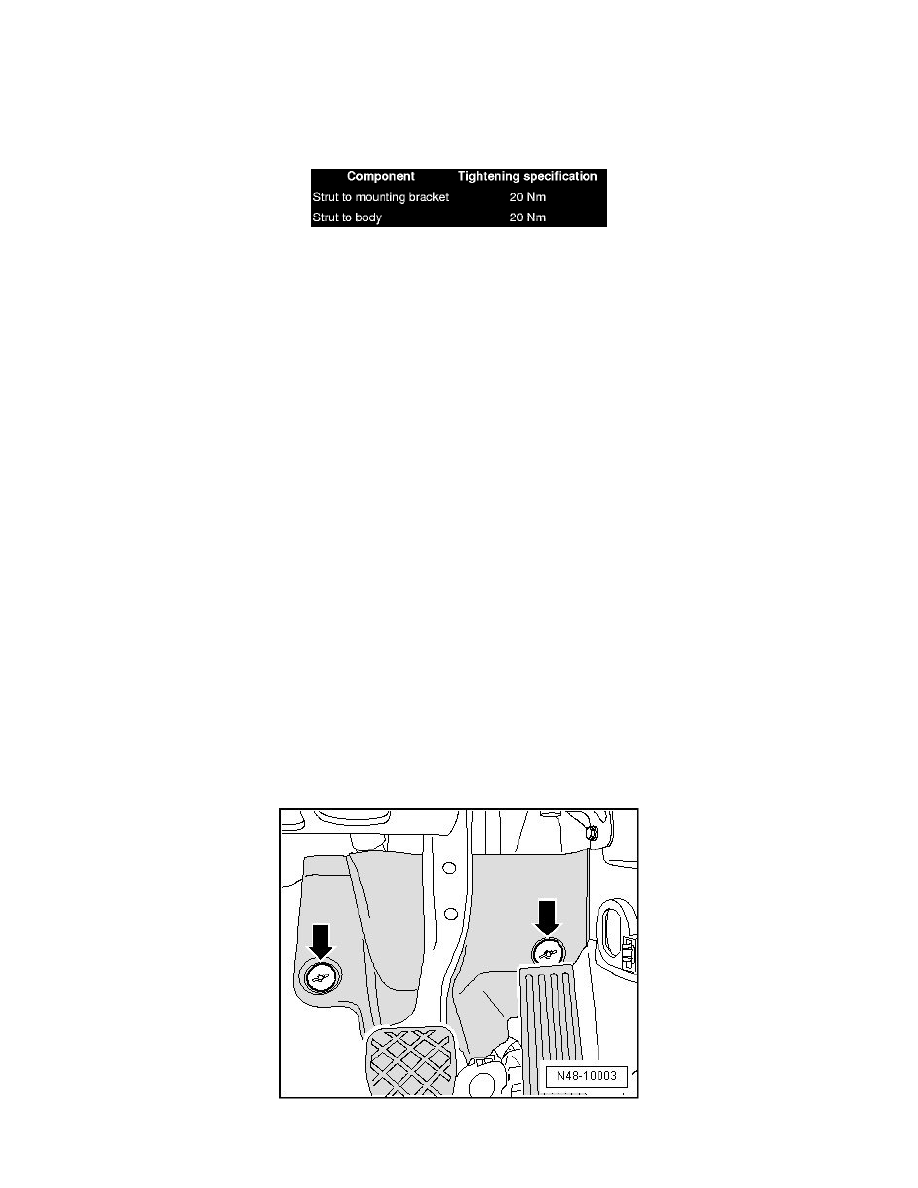 MY 2008.
-
Install plenum chamber bulkhead.
-
Perform basic setting on the steering angle sensor (G85) using the (VAS 5051B).
Tightening Specifications
Steering Gear, Generation 2, Through MY 2008
Steering Gear, Generation 2, through MY 2008
Special tools, testers and auxiliary items required
‹› Torque wrench (V.A.G 1331)
‹› Torque wrench (V.A.G 1332)
‹› Engine/transmission jack (V.A.G 1383 A)
‹› Ball joint puller (3287 A)
‹› Vehicle Diagnosis, Testing and Information System ( VAS 5051)
Removing
‹› The generation 2 steering gear is no longer available as a replacement part.
‹› Install a generation 3 steering gear if replacing a steering gear. 
‹› In addition to this, the electrical wiring set from the E-box to the steering gear must be changed. It will be included with the new steering gear.
‹› The electrical wiring set is delivered complete together with the wiring for the service interval display.
‹› If the vehicle does not have a service interval display, then the 3-pin connector, not being used, must be sealed off with a flat terminal housing with
contact seal (1J0 973 803).
-
Disconnect battery.
-
Remove foot well trim, remove nuts - arrows - to do so.
-
Remove the bolt - 1 - and remove the universal joint -  2 - from the steering gear.
< PREV PAGE
NEXT PAGE >