< PREV PAGE
NEXT PAGE >
Eos (1F7) V6-3.2L (BUB) (2008)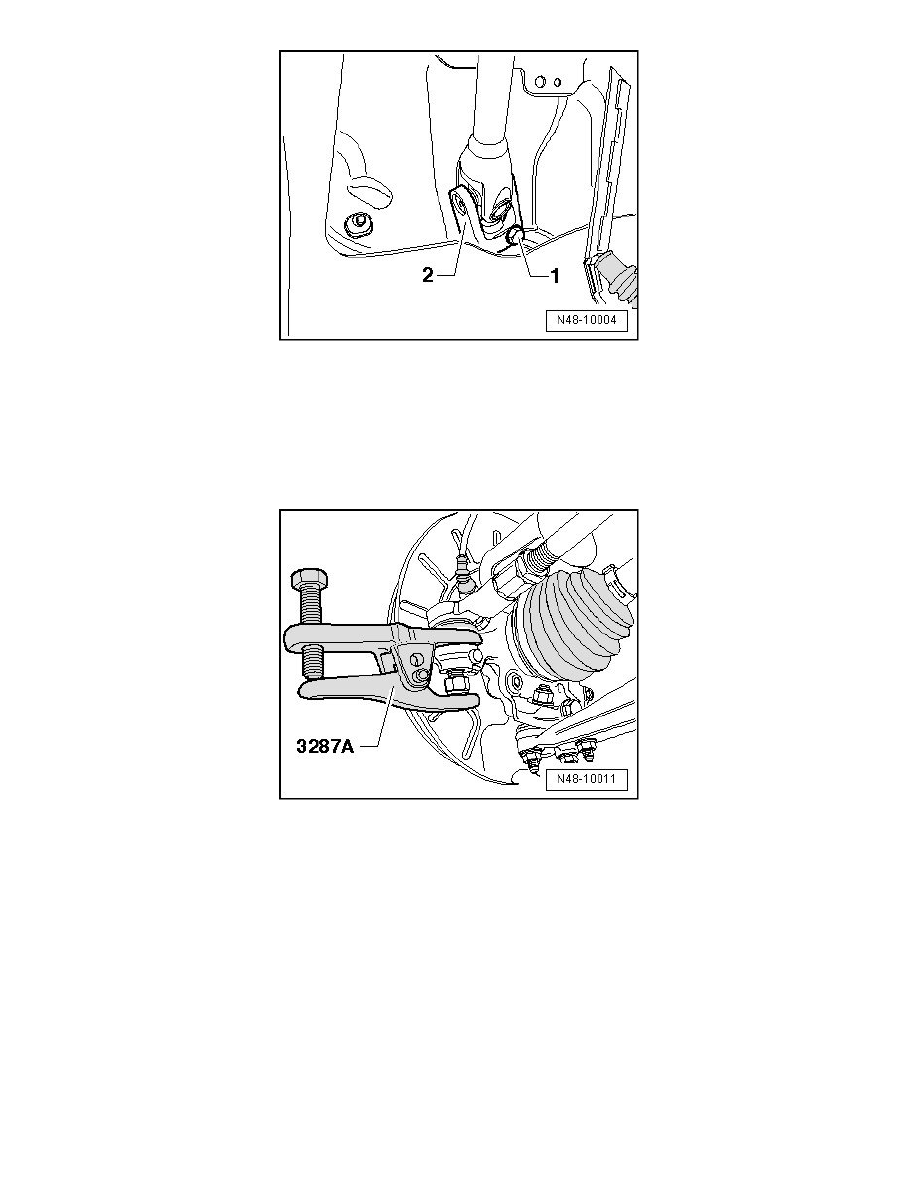 -
Remove the front wheels.
-
Loosen nut of track rod ball joint, but do not unscrew yet.
CAUTION!
To protect thread, screw nut on pin a few turns.
-
Press tie rod end off of wheel bearing housing using (3287 A).
-
Remove lower noise insulation.
-
Remove pendulum support from transmission, unscrew bolts -  14 - to do so.
< PREV PAGE
NEXT PAGE >