< PREV PAGE
NEXT PAGE >
Eos (1F7) V6-3.2L (BUB) (2008)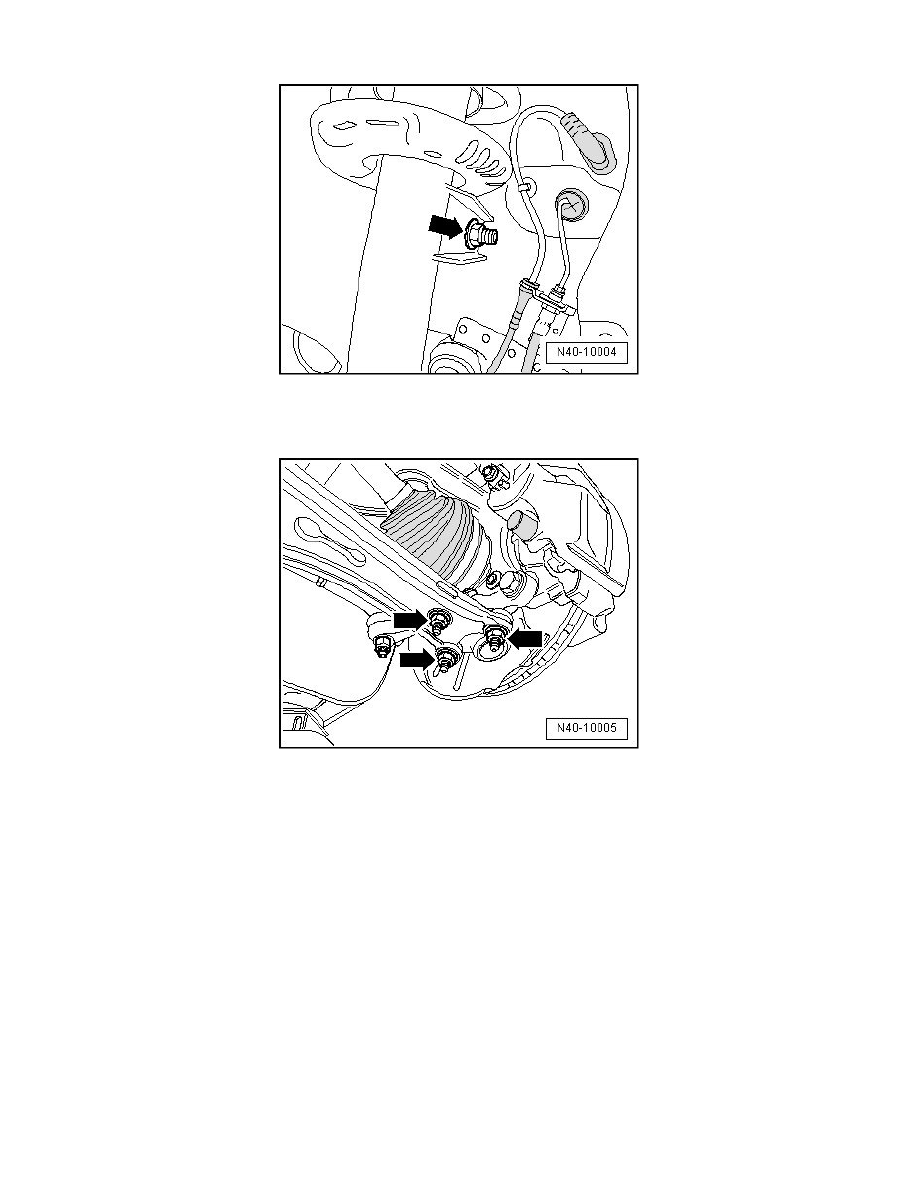 -
Remove the nut - arrow - of the connecting link from suspension strut.
-
Disengage wire for wheel speed sensor from suspension strut.
-
Remove nuts - arrows -.
-
Pull wheel bearing housing with ball joint out of control arm.
-
Pull outer joint of drive axle out of wheel hub.
-
Secure drive axle to body using wire.
CAUTION!
The drive axle must not hang down, otherwise the inner joint will be damaged by overflexing.
-
Bolt ball joint to control arm again.
-
Fasten (V.A.G 1383 A) using wheel hub support Wheel Hub Support (T10149)- T10149 - to wheel hub with a wheel bolt.
< PREV PAGE
NEXT PAGE >