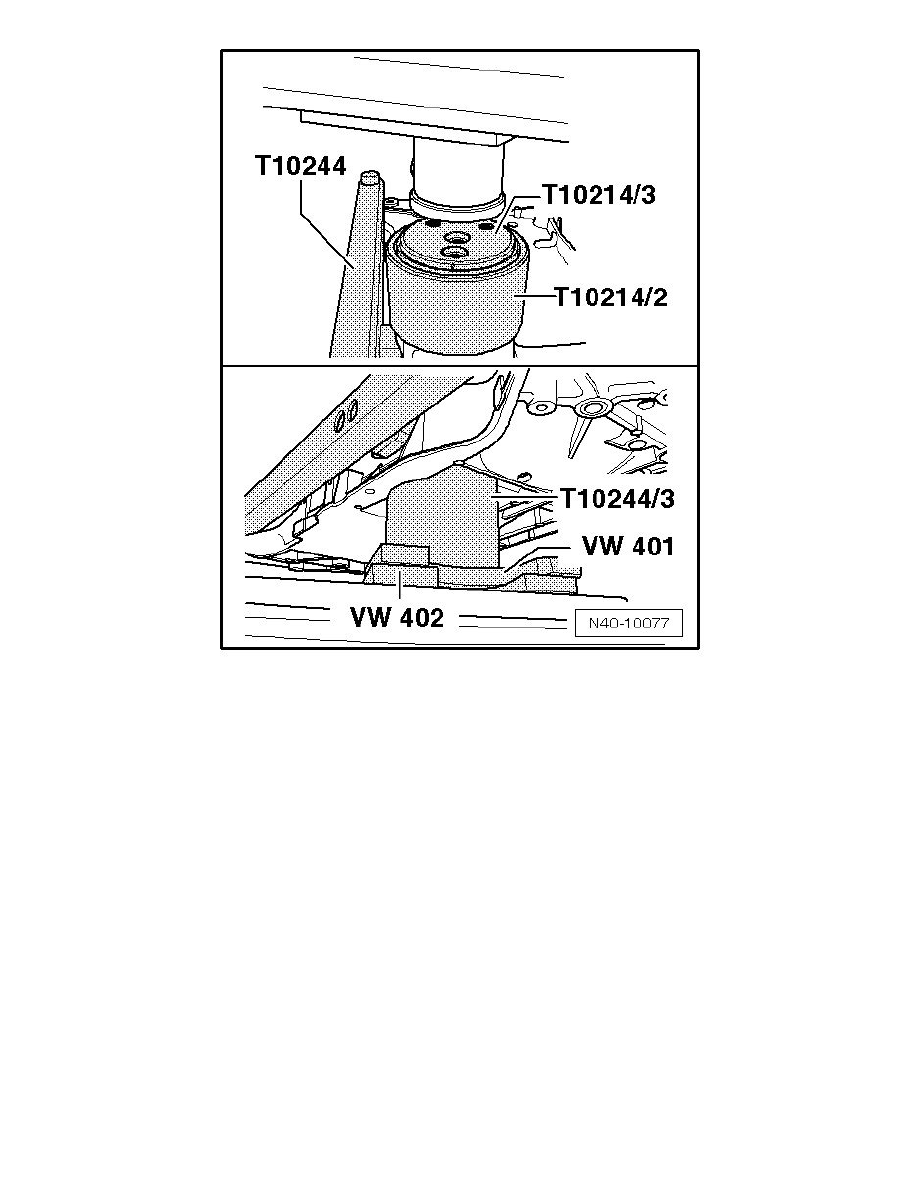 -
Press in bearing on stop and until a pressing force of 20 kN has been obtained.
-
Remove (T10244) from subframe and check seating of the pressed in bonded rubber bushing.
‹› The outer diameter - 1 - of both bonded rubber bushings must not project more than 2 mm into the area of the pendulum support opening.