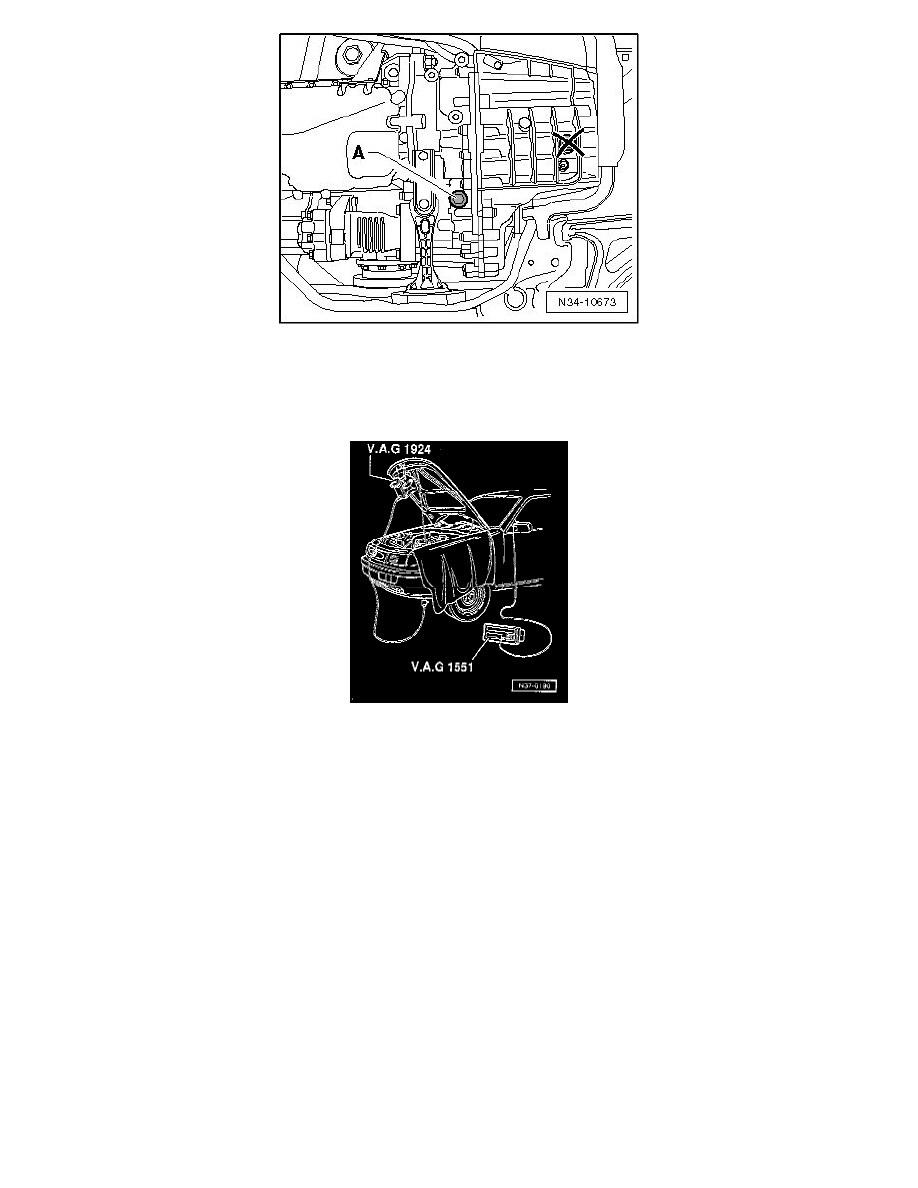 It is important to not switch the plugs. Later, during an oil change, only install the plug - A - near the pendulum support
Transmissions installed after September 20, 2004, have only one plug - A -.
-
Likewise later, before installing the plug, replace the seal -  arrow -.
-
Follow the sequence of each of the following instructions until the oil change is completed.
Changing the Oil and Filter
-
Connect the (VAS 5051) and identify the vehicle in Guided Functions.
-
 DSG Transmission
-
 Check Oil Level
‹› Let the transmission cool down if the oil temperature is higher than 50 °C (122 °F).
-
Engine off - do not start!
Only start engine when requested to do so. Not right now.
-
Place the (V.A.G 1306) underneath the transmission. 
-
Loosen the filter housing 7 turns.