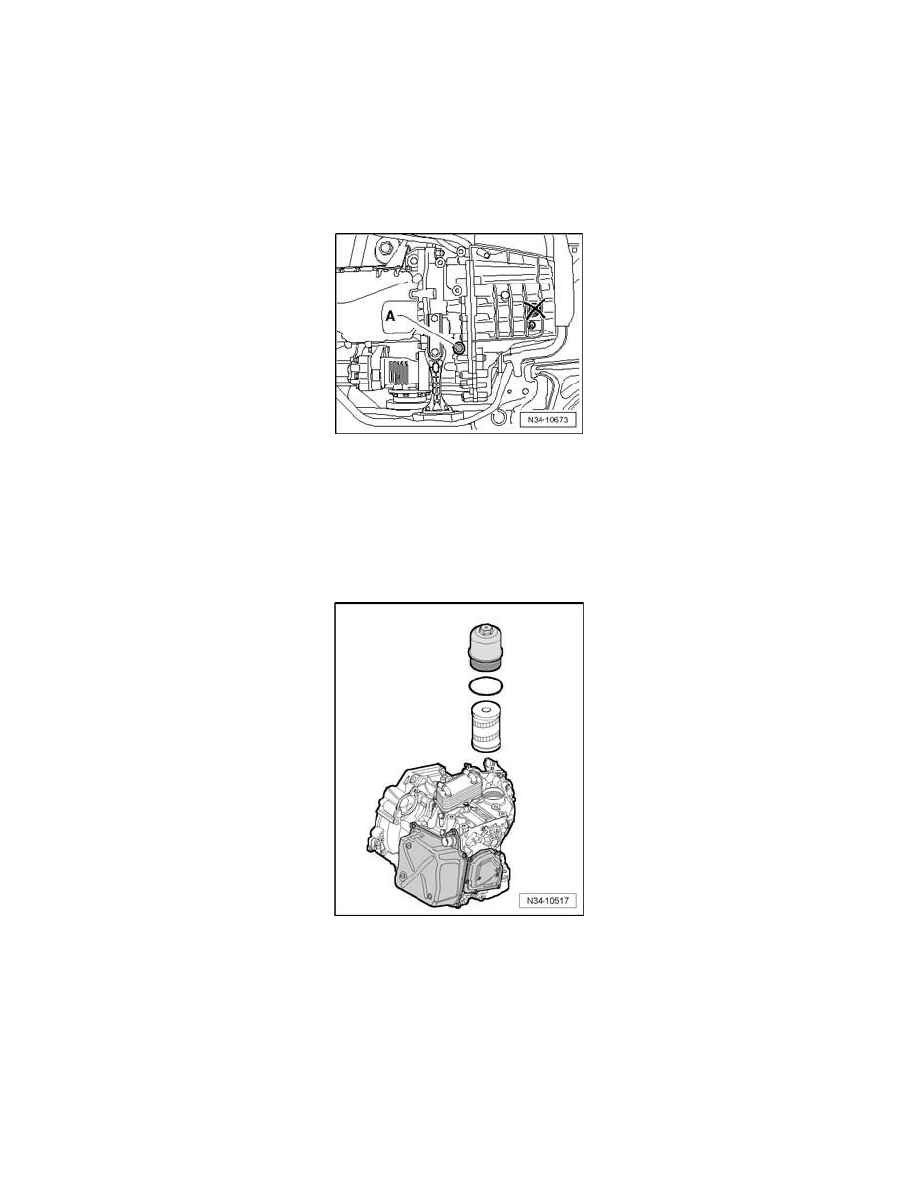 Valve Body: Service and Repair
DSG Mechatronic, Transmission Removed, Removing and Installing
6 Spd. Direct Shift Automatic Transmission 02E
DSG Mechatronic, Transmission Removed, Removing and Installing
Always make sure that no dirt enters an open transmission. Dirt entering can cause a transmission malfunction especially with open Direct Shift
Gearbox (DSG) mechatronic J743 and/or oil pump.
Removing
-
Remove plug - A - near pendulum support.
Up to transmission production date 09.20.2004, transmissions with two plugs were installed.
A plastic overflow tube is located behind this plug (with 8 mm hex socket head, tightening specifications 3 Nm). Its length determines the oil level in
the transmission.
-
Remove this oil tube.
-
Drain oil.
In regard to contaminated oil, also observe information on changing the oil filter.
-
Hand-tighten overflow tube to 3 Nm.
-
If it is necessary, remove filter.
-
Insert the new filter with the seat facing downward and tighten the housing to 20 Nm.
-
After repairs, the filter does not need to be changed again when filling with oil.