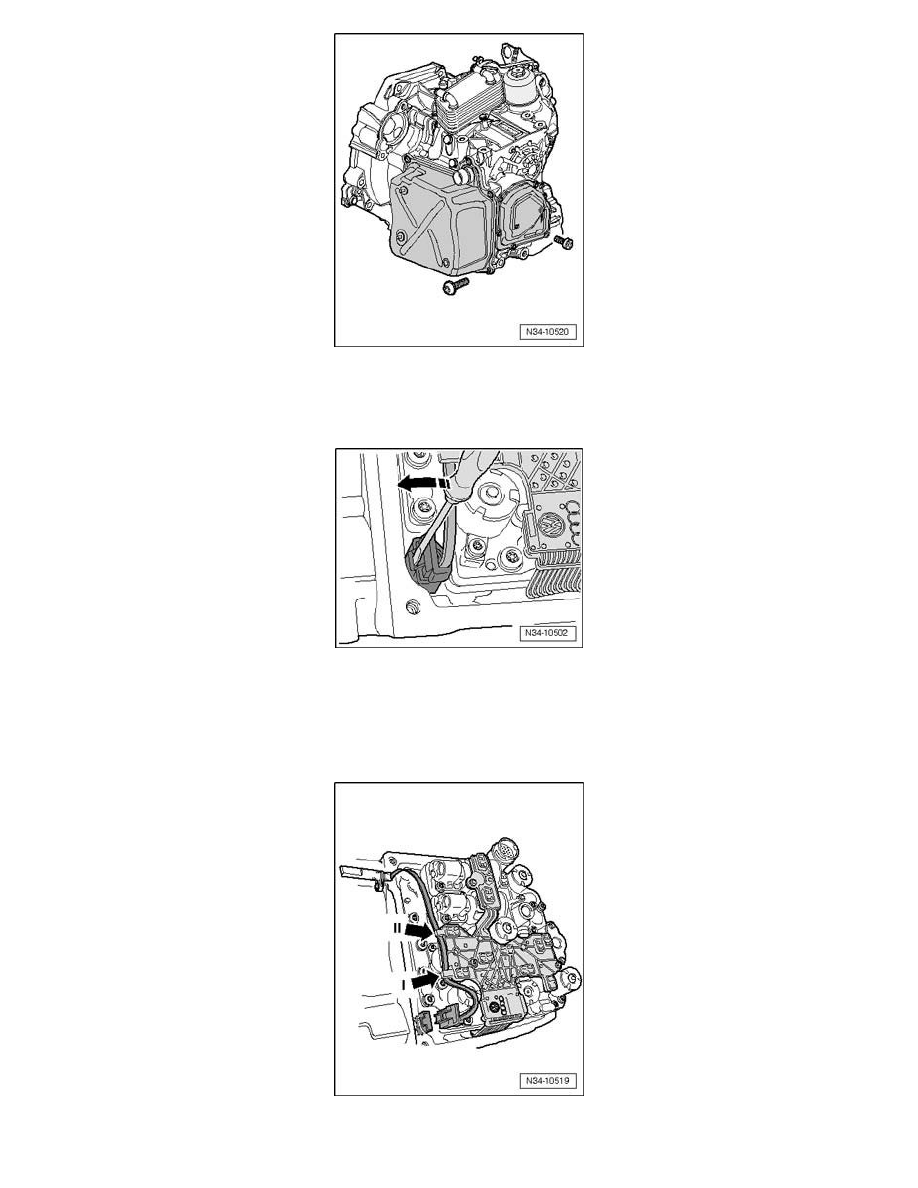 -
Remove both covers.
Small oil pump cover and large cover bolts must always be replaced.
Large cover seal must also be replaced.
Before handling mechatronic, touch a grounded object again. 
-
Carefully release connector with a screwdriver.
Be very careful. The connector locking mechanisms can break. If this happens, replace the sensor.
CAUTION!  Do not pull on wire!
-
Remove connector.
-
First remove line from lower clamp - I -.
-
Then remove from second clamp - II - and lay aside. Do not kink line.