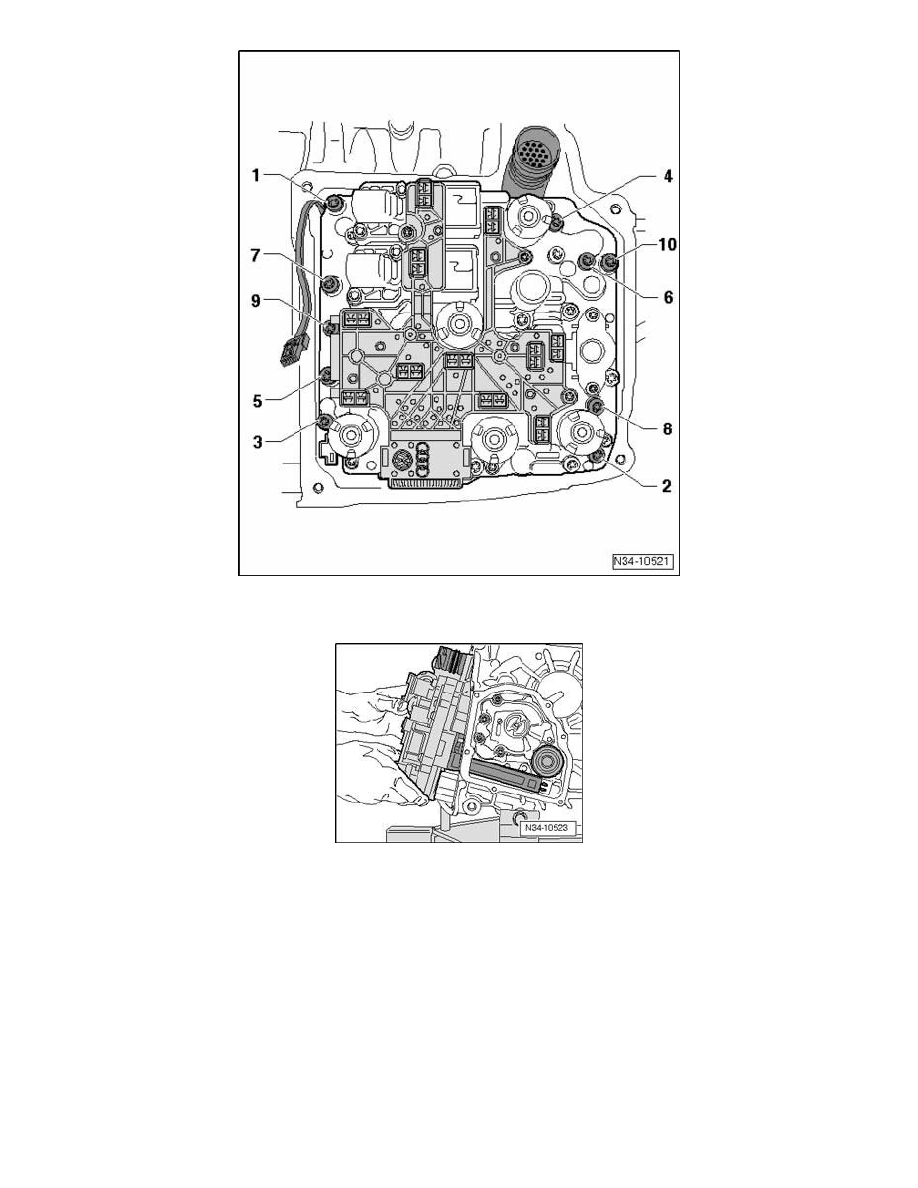 -
Remove - bolts - diagonally. Begin with bolt - 1 -.
All 10 - bolts - must be replaced.
-
Remove the Direct Shift Gearbox (DSG) mechatronic J743.
When handling the mechatronic, be particularly aware of the long sensor arm.
CAUTION!  Never lift the mechatronic by, or allow it to rest on, the sensor arm. If the arm is damaged, the mechatronic must be replaced!