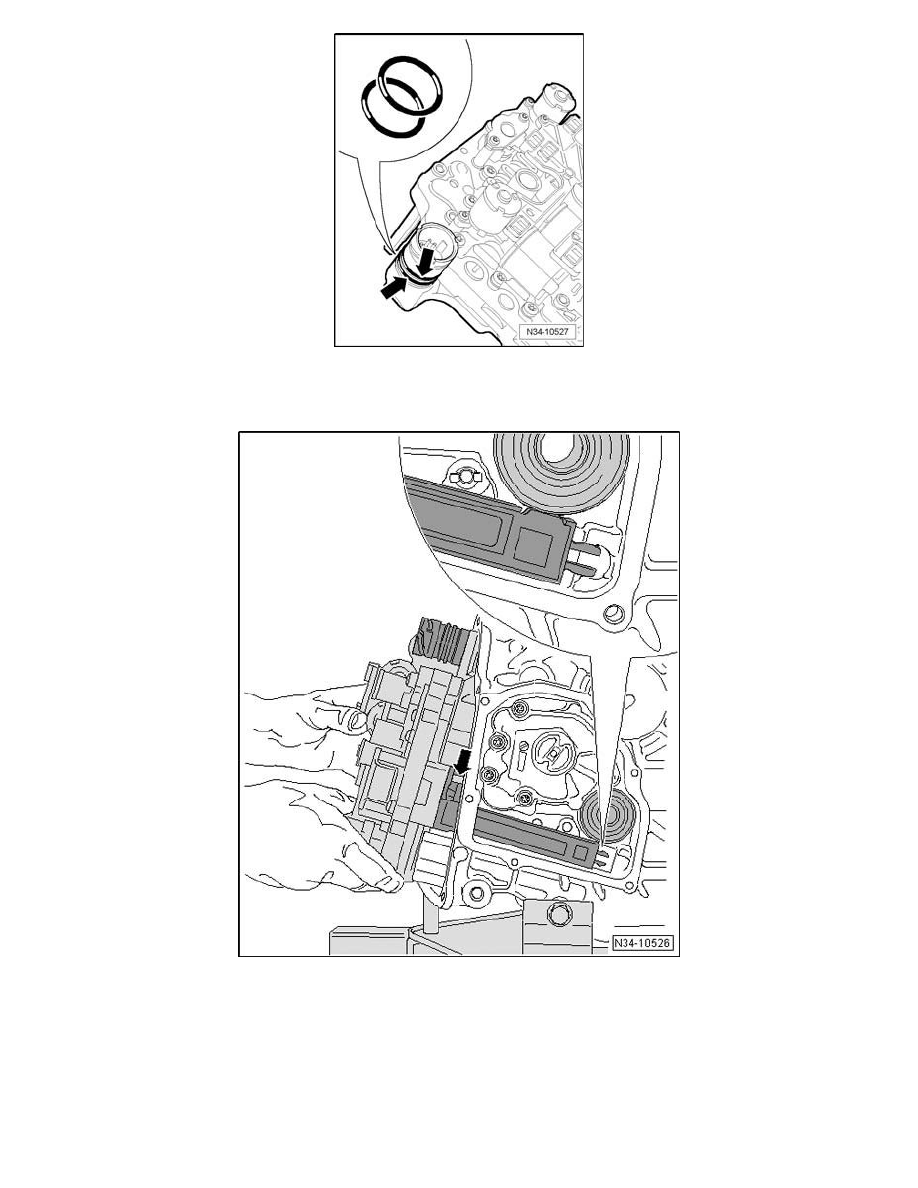 -
Replace both - O-rings - on the mechatronic connection, if an old mechatronic is being installed again.
(A new mechatronic naturally already has new rings).
-
Coat the O-rings with DSG transmission oil.
-
Carefully place mechatronic on alignment pin - arrow -. Make sure the sensor arm finds it - installation position -.
CAUTION!  Do not pinch line!