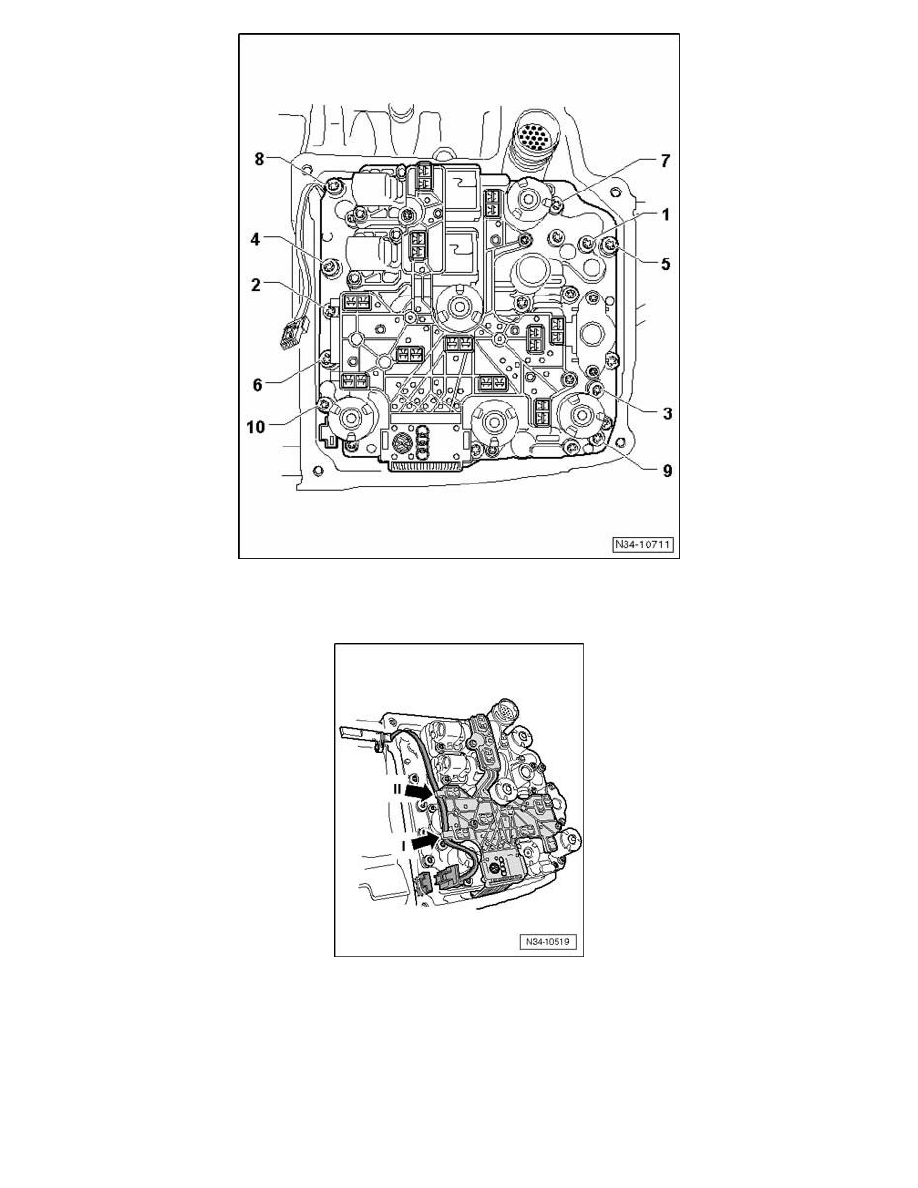 All 10 bolts must be replaced.
-
First install all bolts by hand.
-
Then diagonally tighten bolts to 5 Nm, finally rotate an additional 90 degree in same sequence. Begin with bolt - 1 -.
-
Install transmission input speed (RPM) sensor G182 and clutch oil temperature sensor G509 line first in clamp - II -. Then in clamp - I -.
-
Press connector onto mechatronic.
Small oil pump cover and large cover bolts must always be replaced.