< PREV PAGE
NEXT PAGE >
Passat Sedan V6-3.6L (BLV) (2008)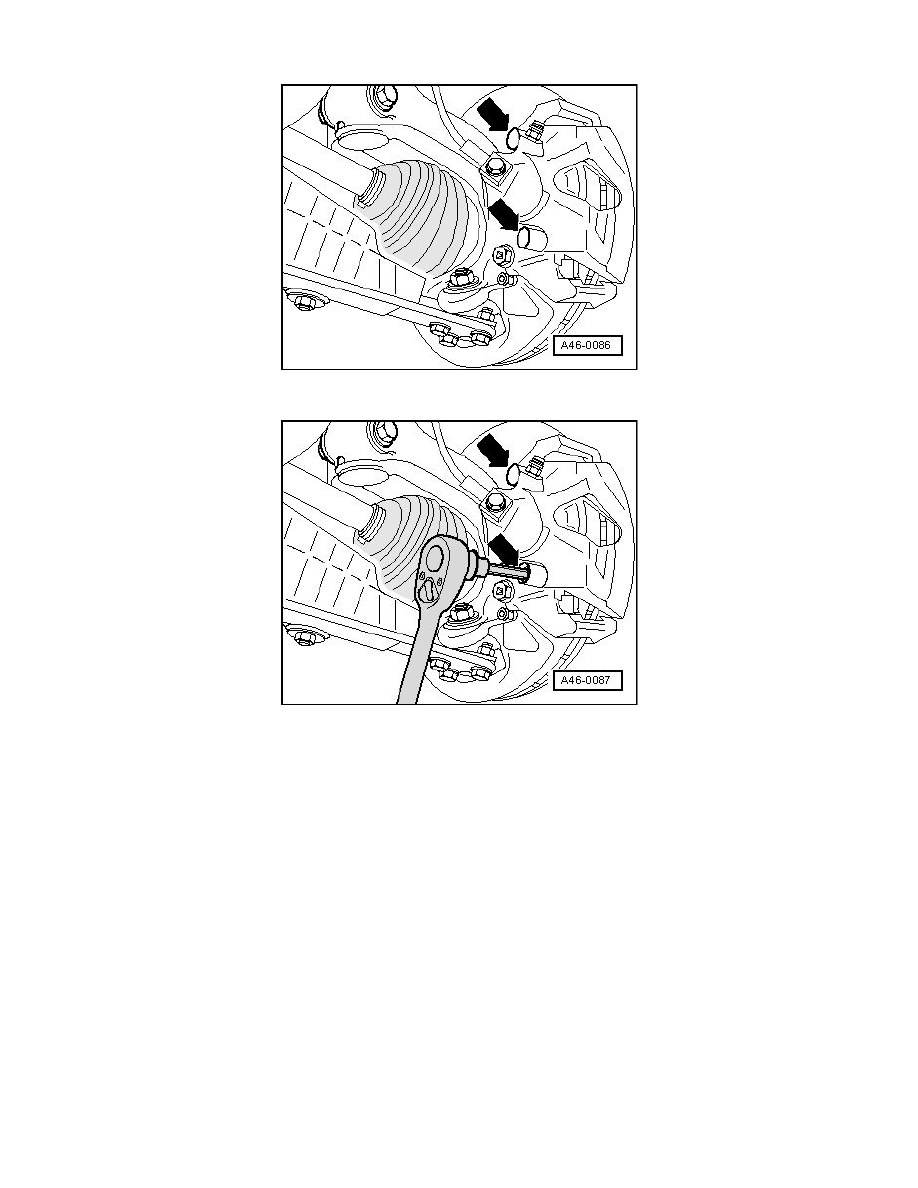 -
Remove caps - arrows -.
-
Loosen both guide pins - arrows - and remove from brake caliper.
-
Remove brake caliper and secure with wire so that the weight of the brake caliper does not burden or damage the brake hose.
-
Remove brake pad from brake caliper or from brake carrier.
Cleaning:
CAUTION!
 Do not blow brake system using compressed air, the dust produced is harmful to health!
-
Thoroughly clean contact surfaces for brake pads at brake carrier, remove corrosion.
-
Clean brake caliper.
Use only appropriate solvents for cleaning brake caliper. 
Installing
Before pressing piston into cylinder using piston resetting tool, brake fluid must be extracted from brake fluid reservoir. Otherwise, especially if
reservoir has been topped off, fluid will overflow and cause damage.
-
Press piston back.
< PREV PAGE
NEXT PAGE >