< PREV PAGE
NEXT PAGE >
Passat Sedan V6-3.6L (BLV) (2008)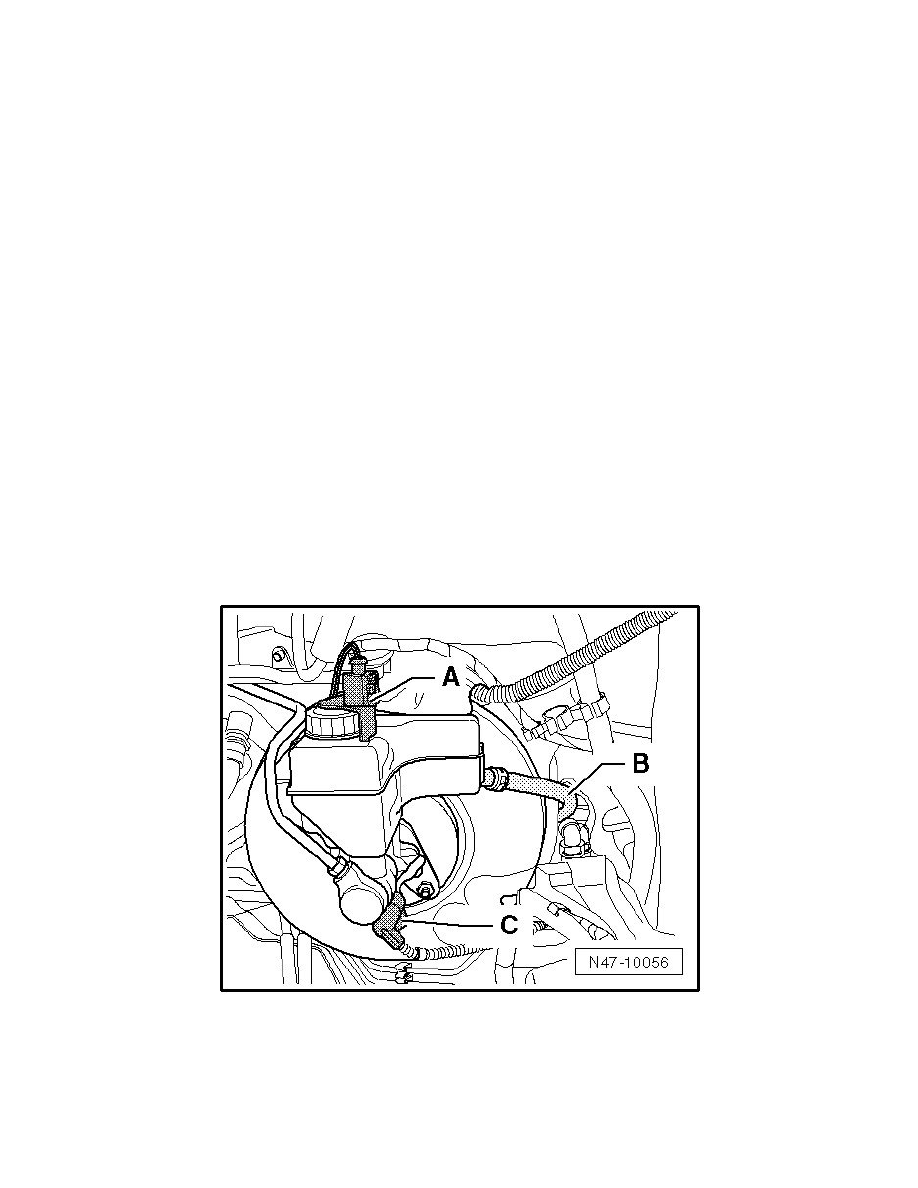 Vacuum Brake Booster: Service and Repair
Brake Booster
Brake Booster
Special tools, testers and auxiliary items required
‹› Brake Filler/Bleeder Unit (VAS 5234)
‹› Torque Wrench (V.A.G 1331)
Removing
-
If the vehicle has a coded radio, get the radio code from the customer before beginning.
-
Disconnect battery.
-
Remove intake hose, air filter housing (on vehicles with diesel engine and some gasoline engines) and battery.
On vehicles with 6-cyl. gasoline engine, battery is in luggage compartment, accordingly only air filter housing with bracket must be removed.
-
Remove the battery carrier.
-
Place sufficient lint-free cloths in the area of the engine and transmission.
-
Extract as much brake fluid as possible from the brake fluid reservoir. Use the (VAS 5234) or (V.A.G 1869/4). 
For vehicles with manual transmission:
-
Disconnect the clutch slave cylinder return hose - B - and secure it out of the way or clamp it off with a commercially available tool such as the Ha
4590 and then remove it.
All Vehicles
-
Remove the connector - A - from the brake fluid level warning switch (F34).
-
Pull off connector - C - from brake lamp switch (F).
-
On vehicles with HBV, pull off connector from brake booster vacuum sensor (G483).
< PREV PAGE
NEXT PAGE >