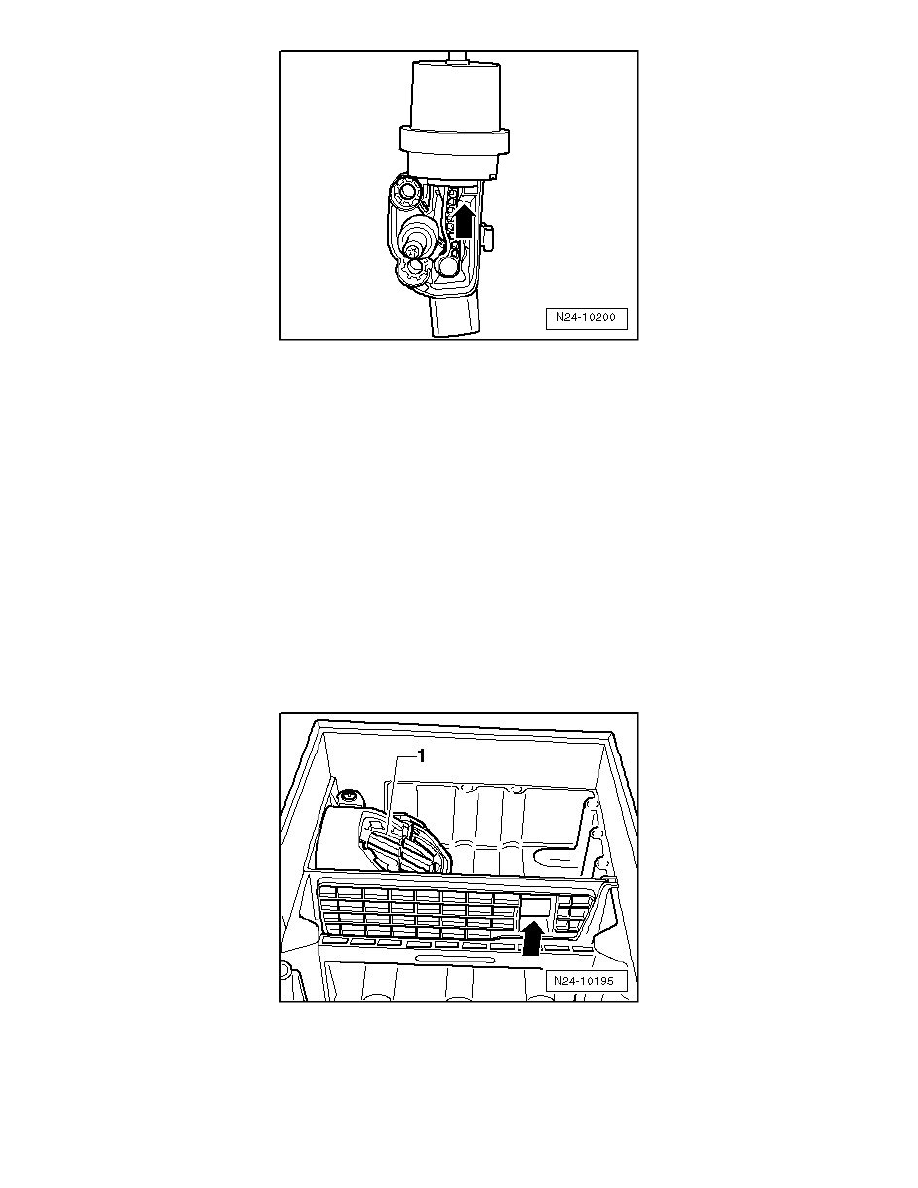 ‹› Use a mirror for testing.
-
Disconnect the (VAS 6213) from the vacuum actuator. Operating plunger must spring back into its initial position.
-
If the operating plunger does not move as described, replace the actuator.
Intake Air Pre-Heating, Checking
Special tools, testers and auxiliary items required
‹› Chilling Spray (commercially available)
‹› Installed only on cold climate vehicles.
Regulator Flap, Checking:
-
Remove the upper air filter housing and filter element. Refer to => [ Air Filter Housing Overview ] See: Service and Repair/One Piece Intake
Manifold.
-
Check the position of the regulator flap - 1 -.
-
Spray the thermal element - arrow - with the chilling spray.
‹› The regulator flap must close the warm air connection completely at 14 °C (57.2 °F) and above.
‹› Below 0 °C (32 °F), the regulator flap must open the warm air connection completely.
Fuel Pressure Sensor, Checking