< PREV PAGE
NEXT PAGE >
Passat Sedan V6-3.6L (BLV) (2008)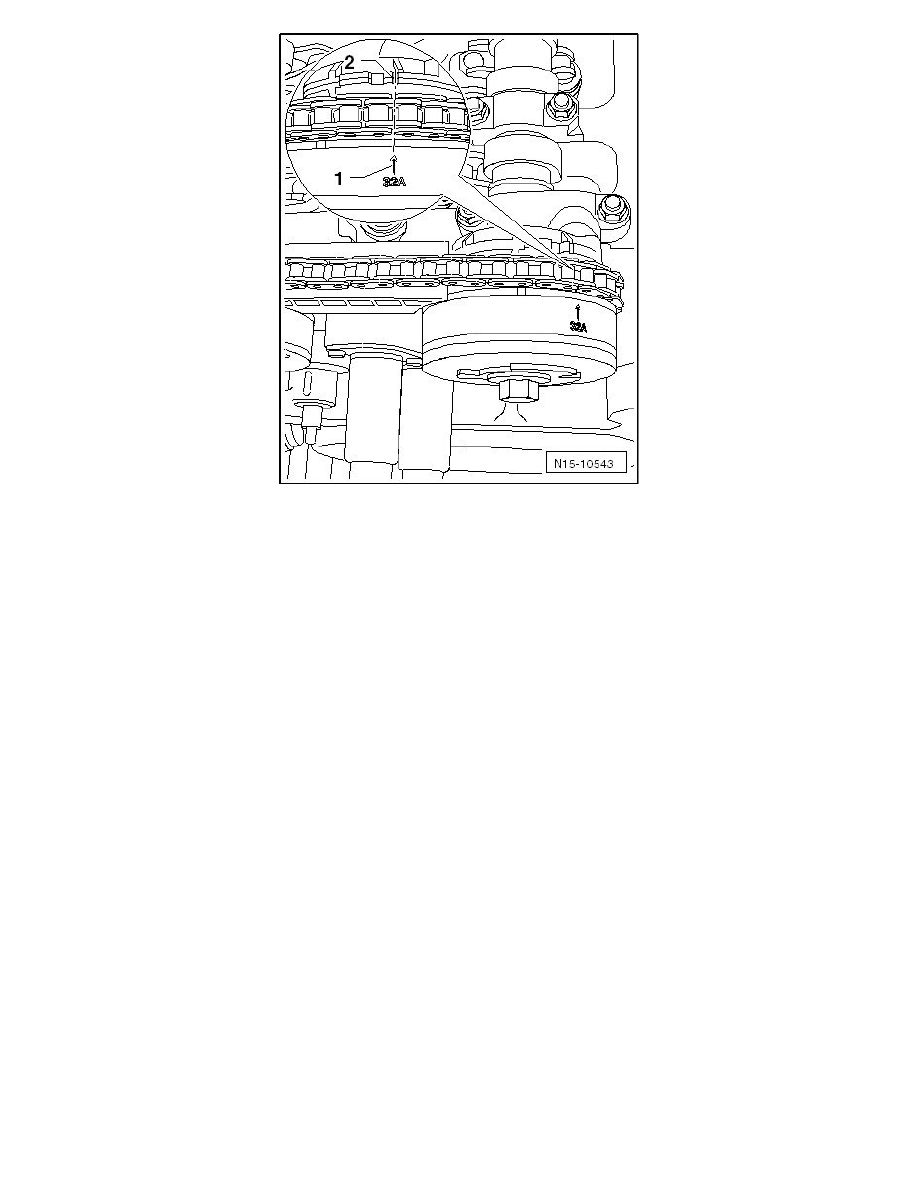 ‹› The exhaust camshaft adjuster must be able to be installed easily onto the exhaust camshaft and the bolt be tightened hand tight.
‹› A slight offset between the 32A mark and the notch is permitted.
-
Remove the (T10363) out of the bearing shaft.
-
Remove the (T10068 A).
-
Install the timing chain tensioner and tighten it to 50 Nm.
-
Rotate the crankshaft 2 revolutions in the engine rotation direction and check the valve timing.
< PREV PAGE
NEXT PAGE >