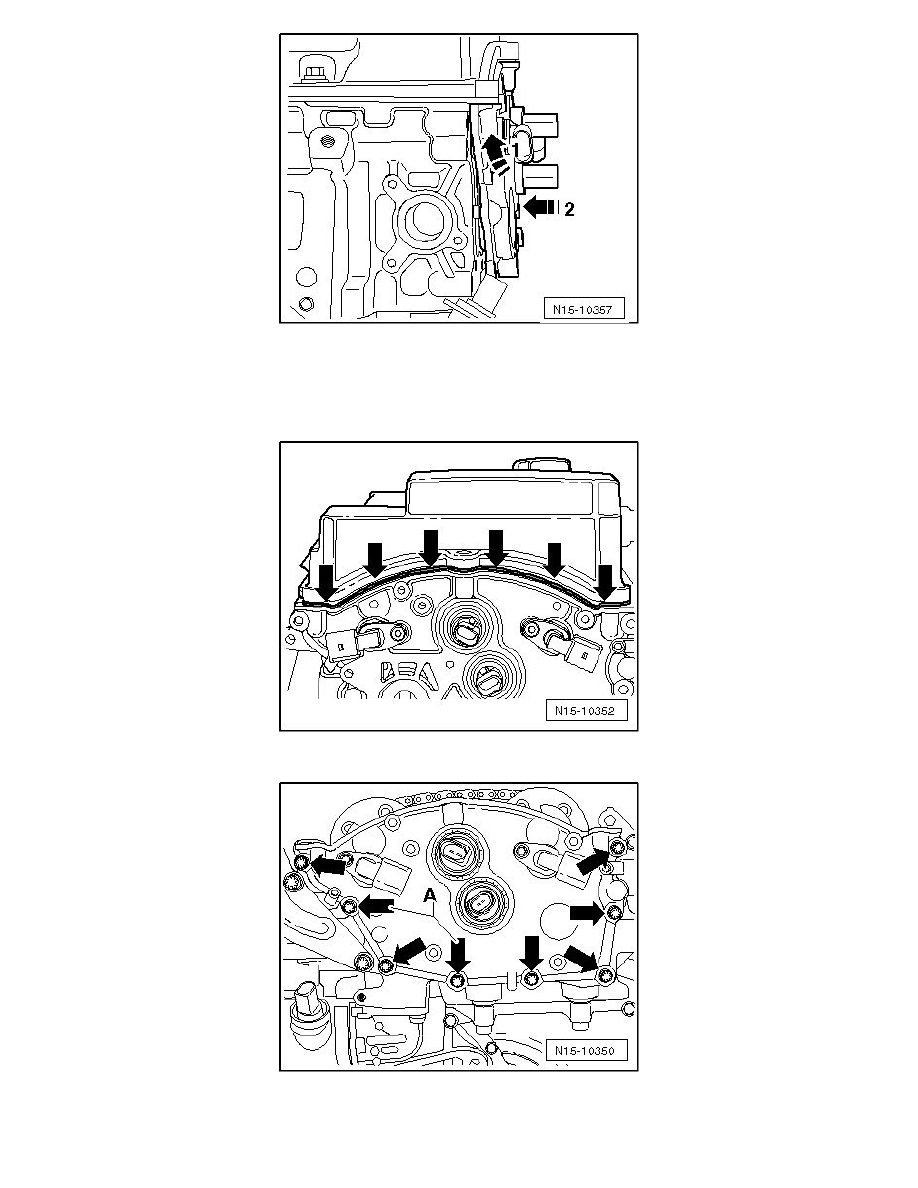 1 - Press the cover upward and under the cylinder head cover seal.
2 - Press the cover against the cylinder head and onto the alignment pins.
-
Make sure the seal - arrows - fits correctly. It must not be pushed back.
-
Install all the bolts - arrows - and tighten them slightly.
‹› The bolts - A - are not on vehicles with a mechanical vacuum pump.
-
Tighten all bolts to specifications, refer to - item 18 -=> [ Bolt ] See: Engine, Cooling and Exhaust/Engine/Cylinder Head Assembly/Service and