< PREV PAGE
NEXT PAGE >
Passat Sedan V6-3.6L (BLV) (2008)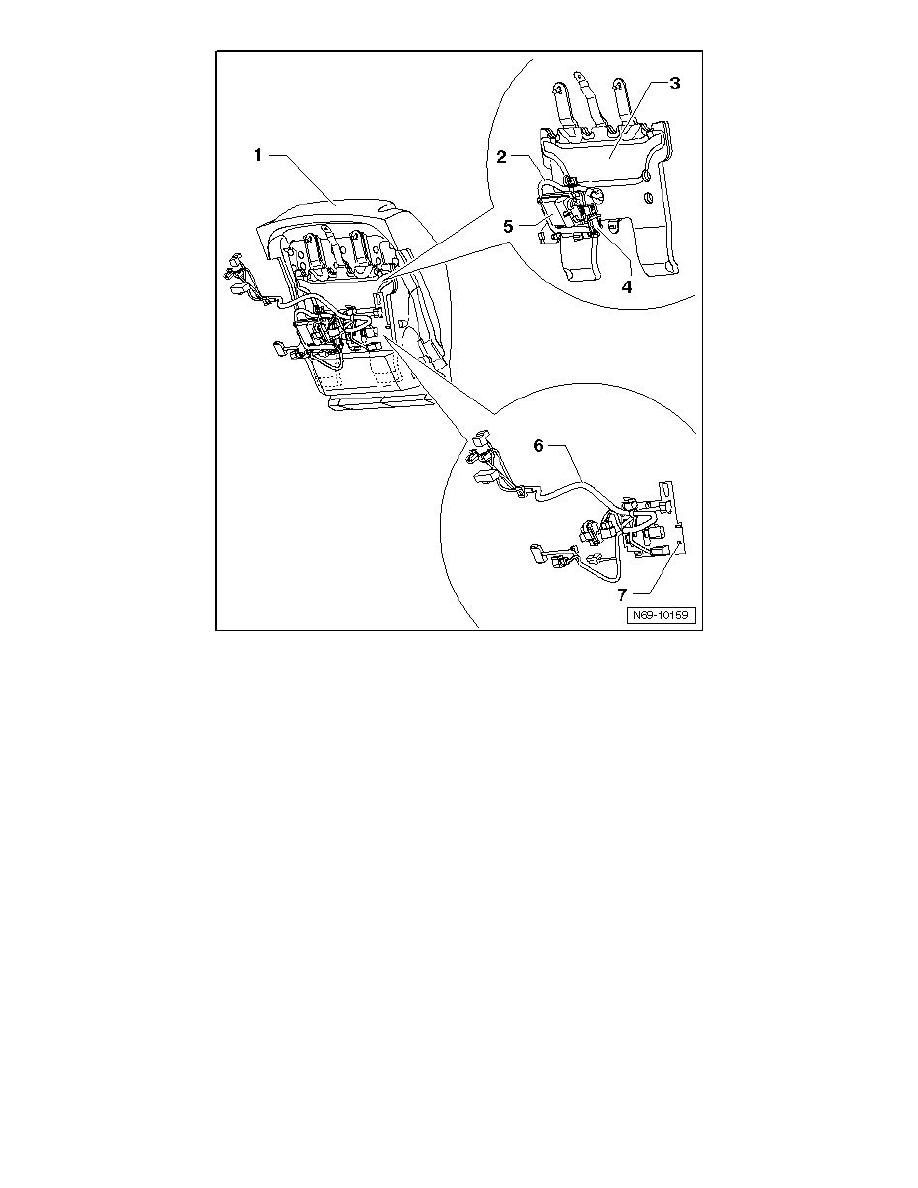 1
Seat Cushion
2
Pressure Hose
3
Passive Occupant Detection System Mat
4
Seat Occupied Recognition Pressure Sensor (G452)
5
Seat Occupied Recognition Control Module (J706)
6
Main Wiring Harness, Seat
7
Retaining Plate
‹› White
CAUTION!
Read and follow instructions for use on package of repair set. Misapplication may lead to malfunction of system.
Required Importer Notification
After installing "seat occupied recognition repair kit" and/or " belt force sensor", labels (tear-off strips only) from the new components must be affixed
to the "registration tag 2 for airbag systems". " Registration tag 2 for airbag systems" should be sent to importer for registration.
< PREV PAGE
NEXT PAGE >