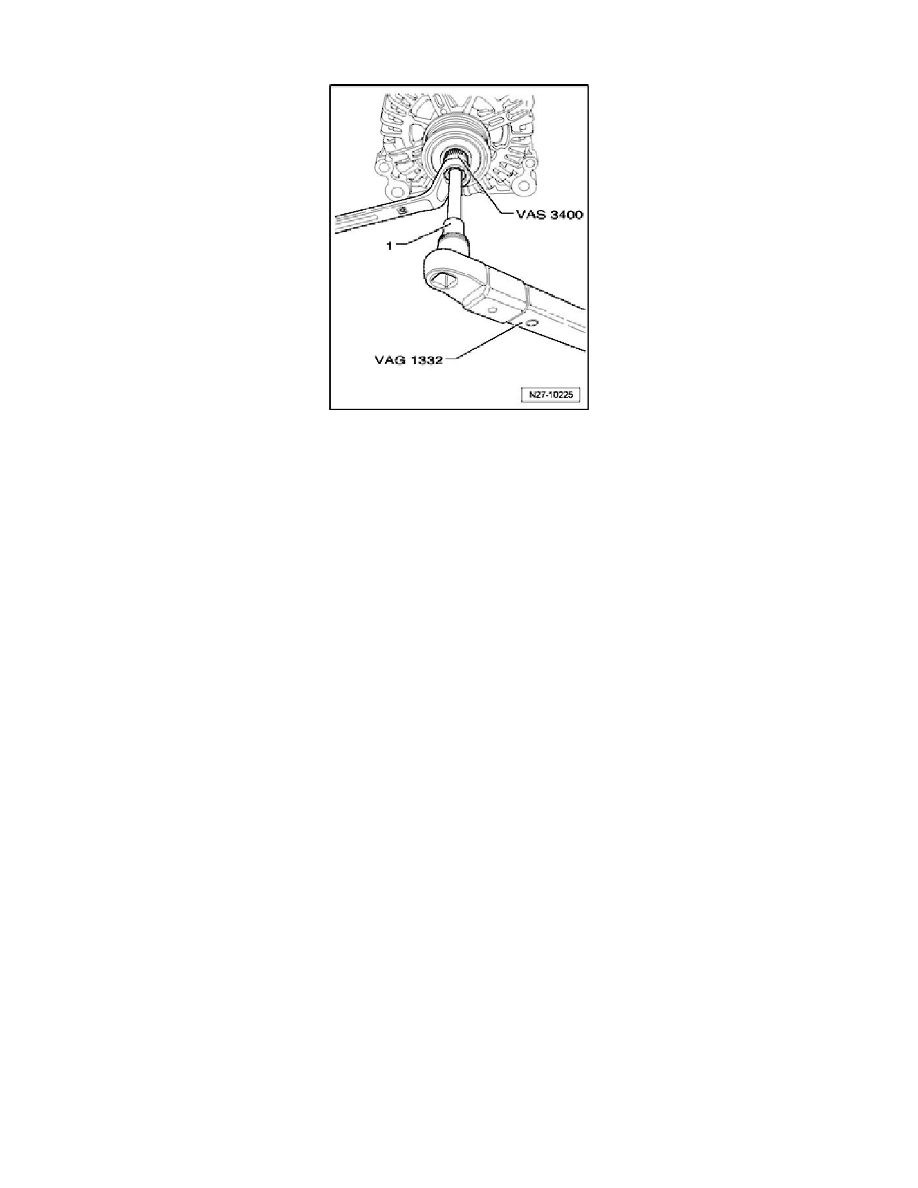 -
Turn around handle part - 2 - of torque wrench 180 degrees and insert socket again.
-
Set turning direction of torque wrench to left at socket.
-
Insert a multi-point socket insert M10 -1 - in generator shaft.
-
Counter hold multi-point adapter VAS 3400 using 17 mm open end wrench.
-
Tighten ribbed belt pulley with freewheel by turning generator drive shaft toward left using torque wrench V.A.G 1332.
-
Tighten all threaded connections using the specified torques.