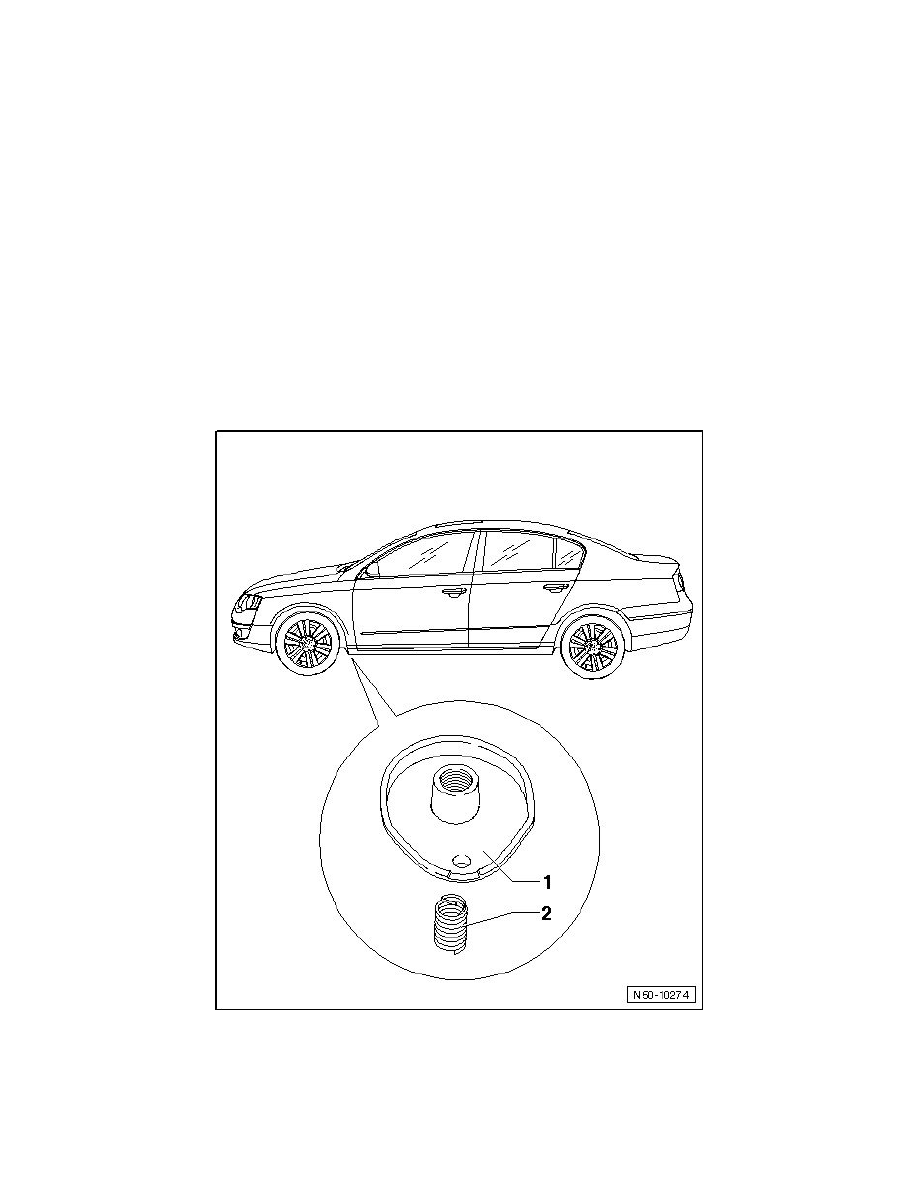 Subframe Mounting Threads, Repairing
 Subframe Mounting Threads, Repairing
   => [ Contents of Thread Repair Set ] 
   => [ Threads, Repairing ] 
Observe safety precautions. 
  ‹› In the example, thread repair on this vehicle is described for left front retaining bracket for subframe and is to be employed at the other 3 retaining
brackets accordingly as necessary.
  Special tools, testers and auxiliary items required
  ‹›   Thread Repair Kit M12x1.5  (VAS 6058) 
  ‹›   Drill  (VAS 6267) 
  1
Threaded plate (welded into subframe retaining bracket)
  ‹› The threaded plate is not a replacement part and may only be repaired once if damaged!
  ‹› If damaged again, replace the retaining bracket.  Refer to => [ Subframe Retaining Bracket ] See: Removal and Replacement/Subframe Retaining
Bracket.