< PREV PAGE
NEXT PAGE >
Passat Sedan V6-3.6L (BLV) (2008)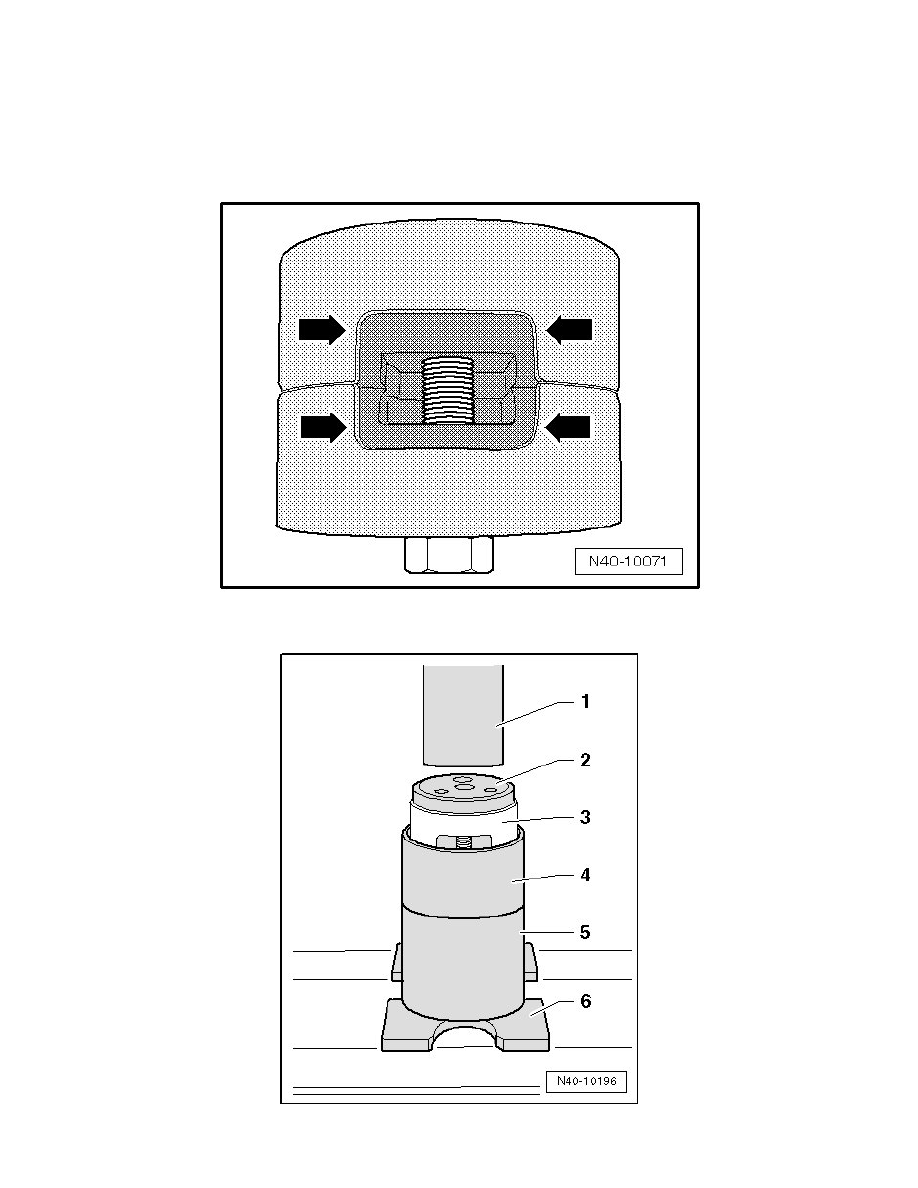 ‹› Flat side of (3372/1) must face insert -  A - of (T10267), otherwise insert may be damaged. 
‹› Tube (T10244/3) has a larger and a smaller inner diameter. Subframe must contact larger inner diameter of (T10244/3).
Bonded Rubber Bushing, Pressing In
-
Bolt both bonded rubber bushings with original bolt, cutouts -  arrows - must align when doing this.
-
Insert bolted bonded rubber bushings, with bolt head downward, into large diameter of tube (T10214/2).
1.  (VW 432)
< PREV PAGE
NEXT PAGE >