< PREV PAGE
NEXT PAGE >
Passat Sedan V6-3.6L (BLV) (2008)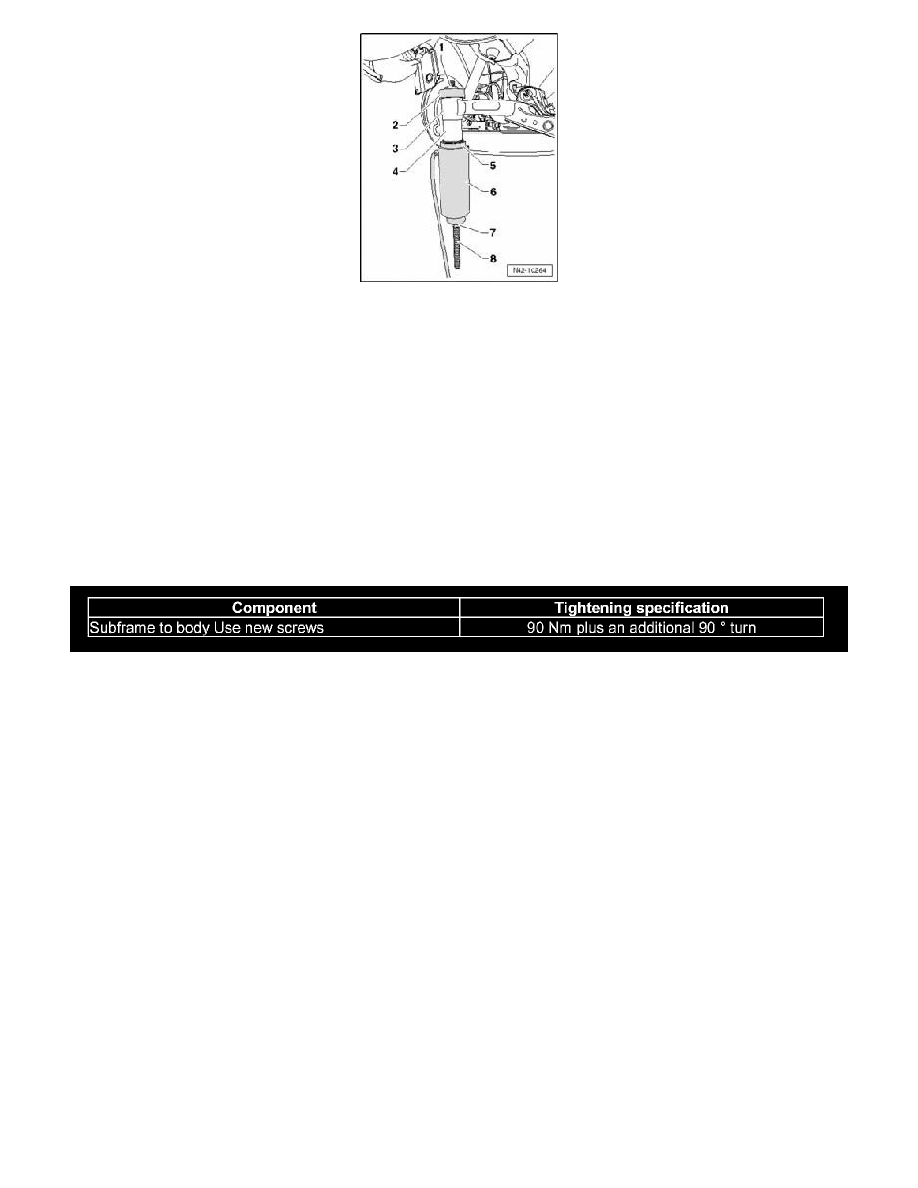 -
Insert special tools with bonded rubber bushing into subframe as illustrated.
1- Nut T10263/5
2- Guide Piece T10356/3 with side B toward subframe
3- Subframe
4- Bonded rubber bushing
5- Thrust Piece T10356/4 with side B toward bonded rubber bushing
6- Hydraulic Press VAS 6178 with Pressure Head T10205/13
7- Nut T10263/5
8- Spindle T10263/4
-
Pretension special tool with bonded rubber bushing.
-
Carefully insert bonded rubber bushing by operating pump until collar lies on subframe "without a gap".
Further installation is in reverse sequence to removal. Observe the following when doing so:
-
Bleed brake system.
Tightening Specifications
< PREV PAGE
NEXT PAGE >