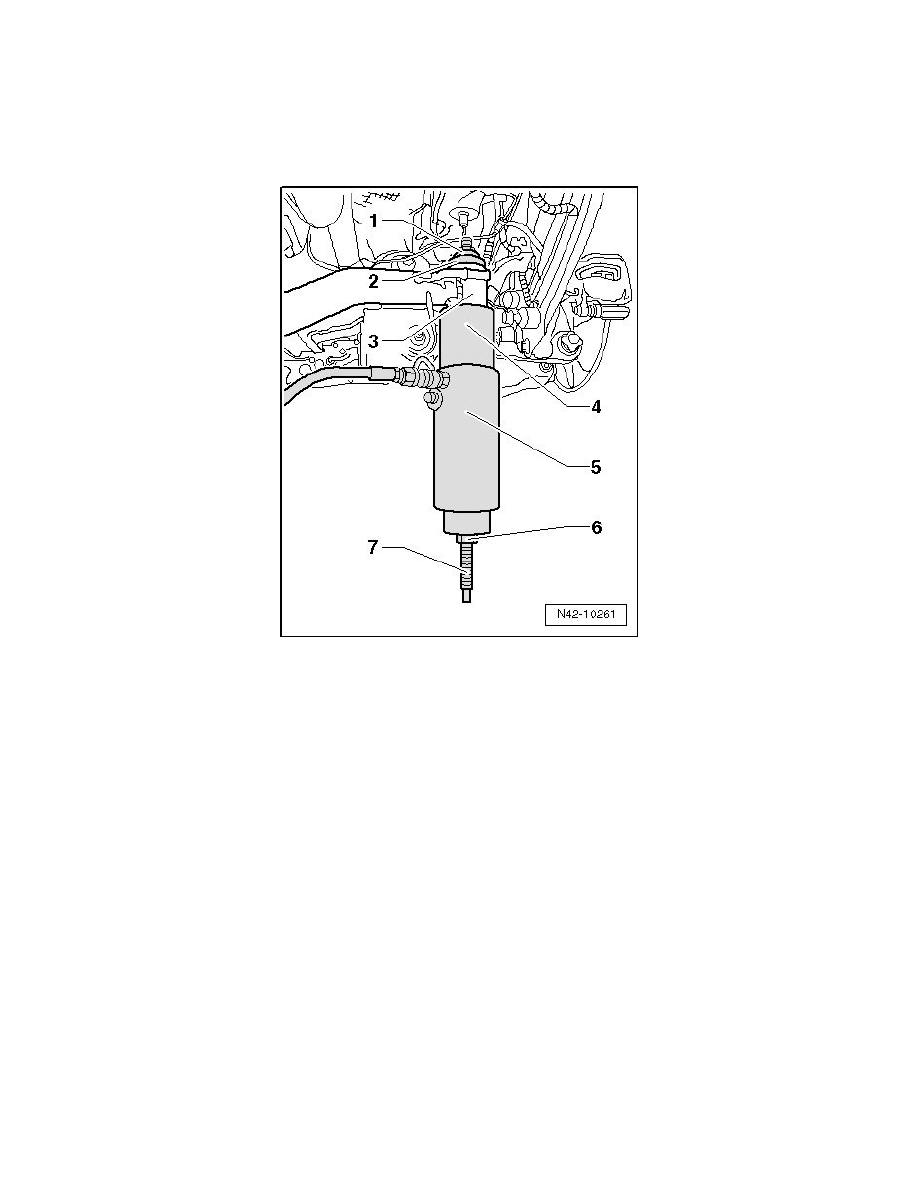 Position of subframe is now secured.
-
Lower subframe approximately 10 cm using (V.A.G 1383 A).
Front Bonded Rubber Bushing, Removing
-
Install special tools as depicted in the illustration.
1
Nut (T10263/5)
2
Press piece (T10356/1)
3
Subframe
4
Tube (T10356/2)
5
Hydraulic Press (VAS 6178) with Pressure Head (T10205/13)
6
Nut (T10263/5)
7
Spindle (T10263/4)
-
Pretension special tools.
-
Pull out bonded rubber bushing by operating pump.
‹› The bearing outer race is sheared off when the bonded rubber bushing is removed. There is a loud crack when this happens.
‹› After removing the bonded rubber bushing, it must be removed from the (T10356/2) by tapping lightly with a hammer.
Pull in Front Bonded Rubber Bushing
-
Insert special tools with bonded rubber bushing into subframe as illustrated.