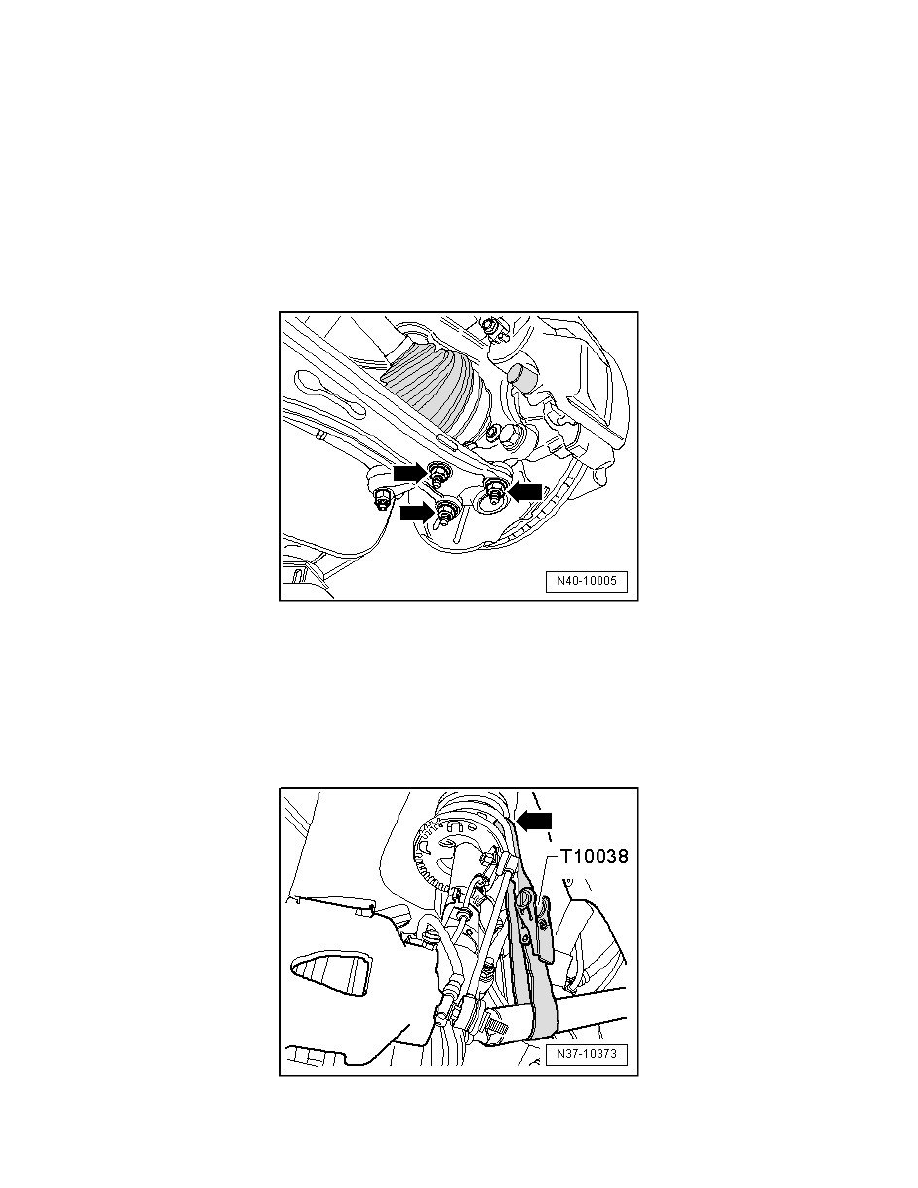 Right Flange Shaft Seal (FWD)
Right Flange Shaft Seal
Special tools, testers and auxiliary items required
‹› Thrust Piece (T10105)
‹› Drip Tray for VAS 6100 (VAS 6208)
Removing
-
Remove the noise insulation.
-
Mark the position of the ball joint to lower control arm nuts - arrows -.
Reestablish this position when reassembling.
-
Remove the lower control arm from the ball joint.
-
Place the (VAS 6208) underneath.
-
Press off the drive axle from the transmission.
-
Secure the drive axle in this position as high as possible on the strut.
-
Pry out the seal being careful not to damage the shaft inside the transmission.
Installing