< PREV PAGE
NEXT PAGE >
940 L4-2.3L SOHC VIN 88 B230F (1992)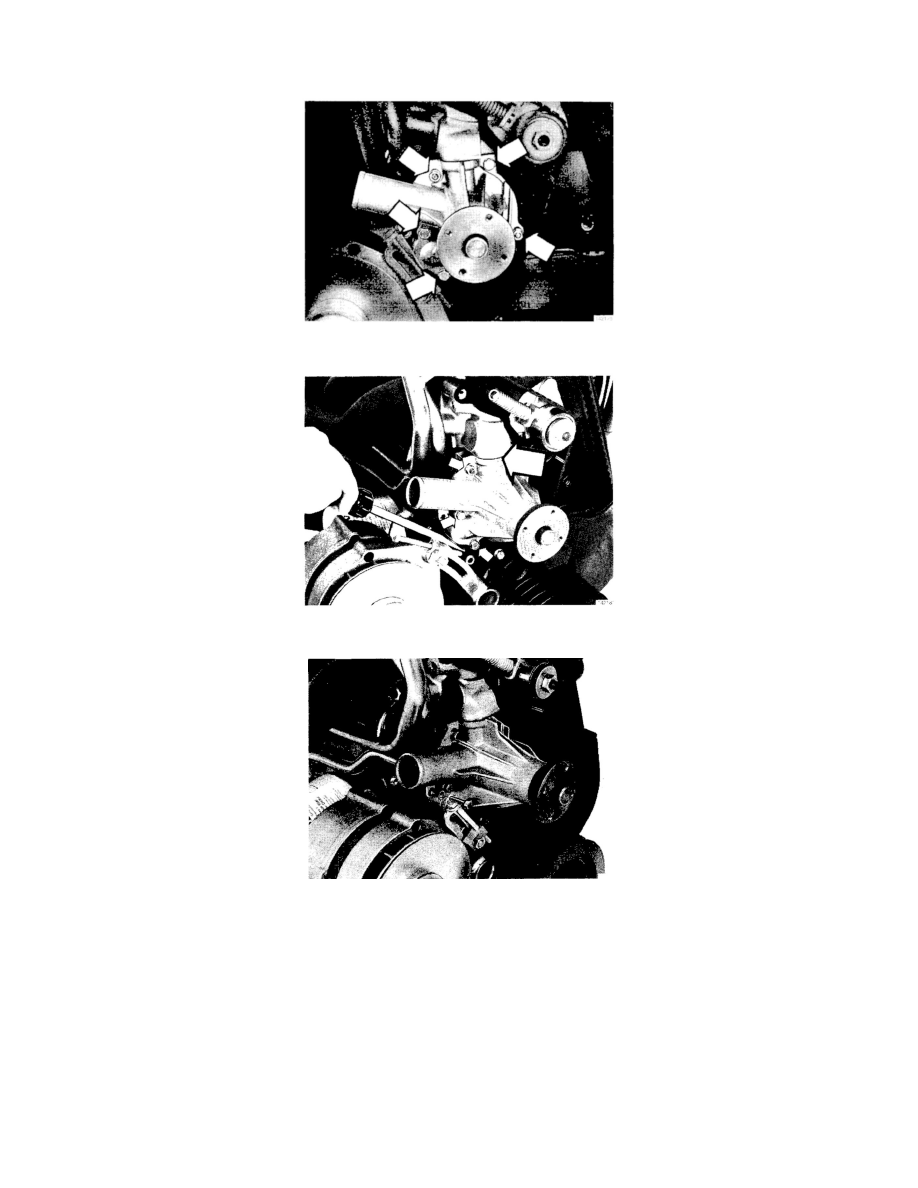 Coolant Pump: Service and Repair
Installation
Water Pump Removal
Adjusting Water Pump Position
Fig. 33  Replacing Water Pump
Install Water Pump:
1. Install a new gasket between pump and cylinder block.
2. Install a new O-ring on water pump.
3. Secure pump with two nuts.
-
Make sure that O-ring is in position and that it is not damaged. 
-
Tighten nuts so that pump does not slip, but can be moved upwards.
4. Pry water pump against cylinder head.
5. Install washers and bolts.
6. Tighten nuts and bolts.
7. Install return pipe.
< PREV PAGE
NEXT PAGE >