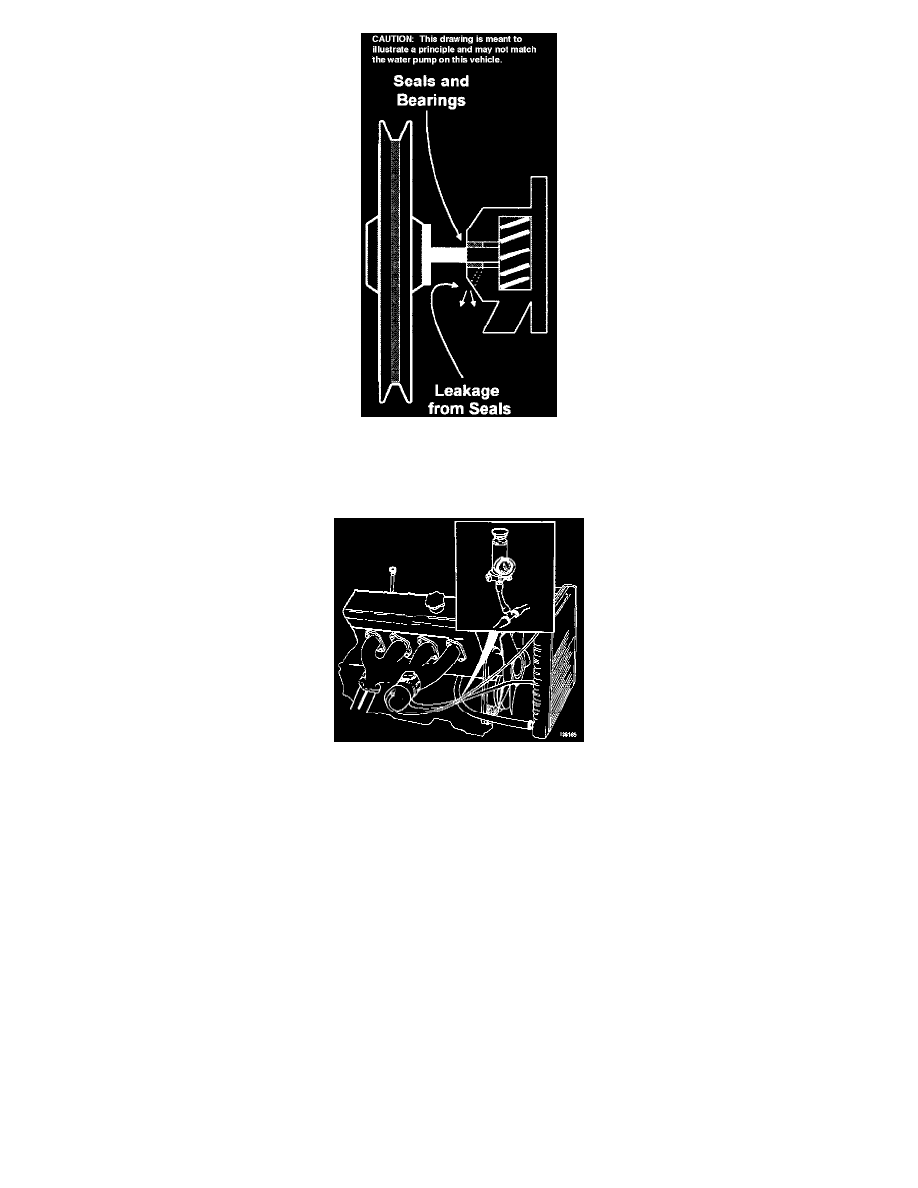 -
Inspect the water pump for leakage. Closely check the following areas:
-
Inspection (weep) hole.
-
Pump shaft.
-
Gasket.
Cooling System Pressure Testing
2. Pressurize the cooling system with a pressure tester and again check for leaks. Do not exceed the rated pressure of the radiator cap.
NOTE: If any leaks are found, verify that they are not originating from a component near or above the water pump (i.e. thermostat, loose 
radiator hoses, intake gasket, engine coolant temperature sensor)
CAUTION:  When finished, immediately re-install the radiator cap.
3. If no leaks are found, start and warm the engine until the thermostat opens. Stop the engine and check for fresh leakage around the water pump
shaft.
NOTE:  Occasionally water pumps will only leak around the shaft seals while the shaft is rotating.