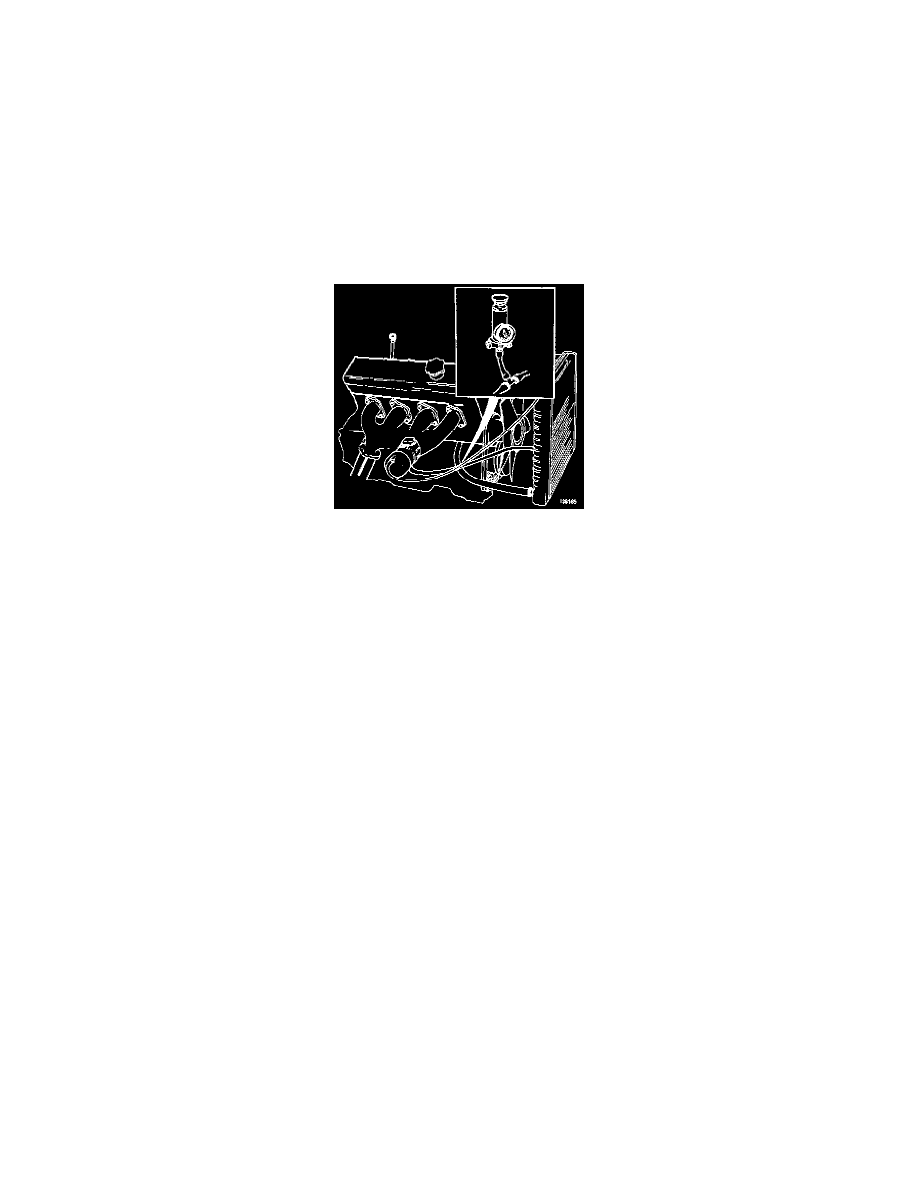 Coolant Pump: Testing and Inspection
After Repairs Leak Check
AFTER REPAIRS LEAK CHECK
PURPOSE
Initially fill the cooling system and check for leaks prior to starting the engine and bleeding the system. Although the system will not be completely
full, any leaks which are detected may be fixed before the engine and cooling system are hot.
NOTE:  It is much easier to repair a leak on a cold engine than on a hot engine.
HOW
-
Fill the cooling system until the radiator is full.
-
Apply pressure to the system with a pressure tester.
Cooling System Pressure Testing
-
Carefully check for leaks around:
-
All hoses and clamps.
-
Water pump sealing surfaces.
-
Any cooling system component which was removed or replaced.
-
If no leaks are detected continue with the fill and bleed procedure.