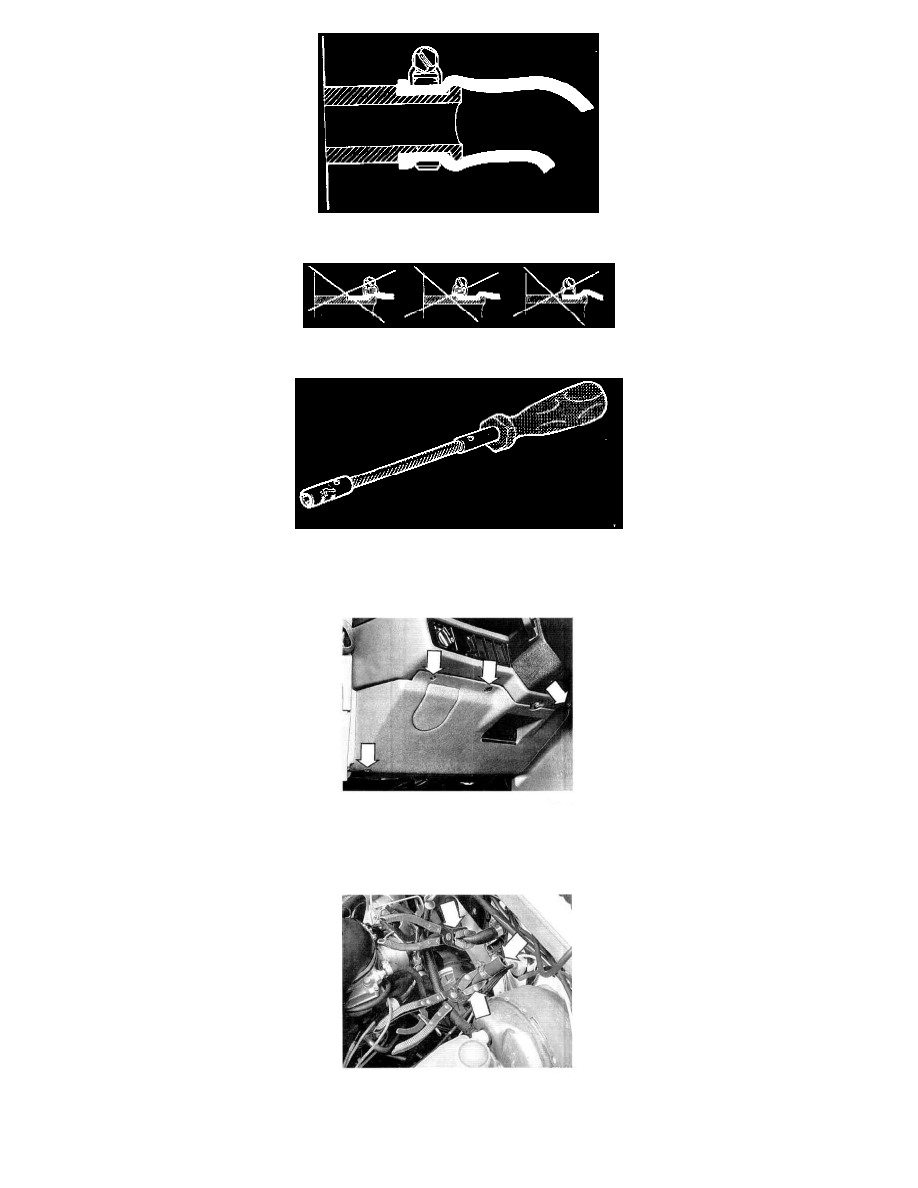 Install hose clip. Unscrew clip fully and pry apart. Fit clip over hose and tighten. Ensure that clip is positioned exactly as illustrated at left.
Hose clip must not be fined as shown here.
B15 Tighten clip firmly.
Tighten clip to 4 Nm (3 ft lb).
Use 7 mm hose clip tool, P/N 9987317-6.
B16 Reconnect/install:
-
panel air intake hose
-
panel under dashboard.
B17 Reconnect water valve hose.
Remove hose clamps.