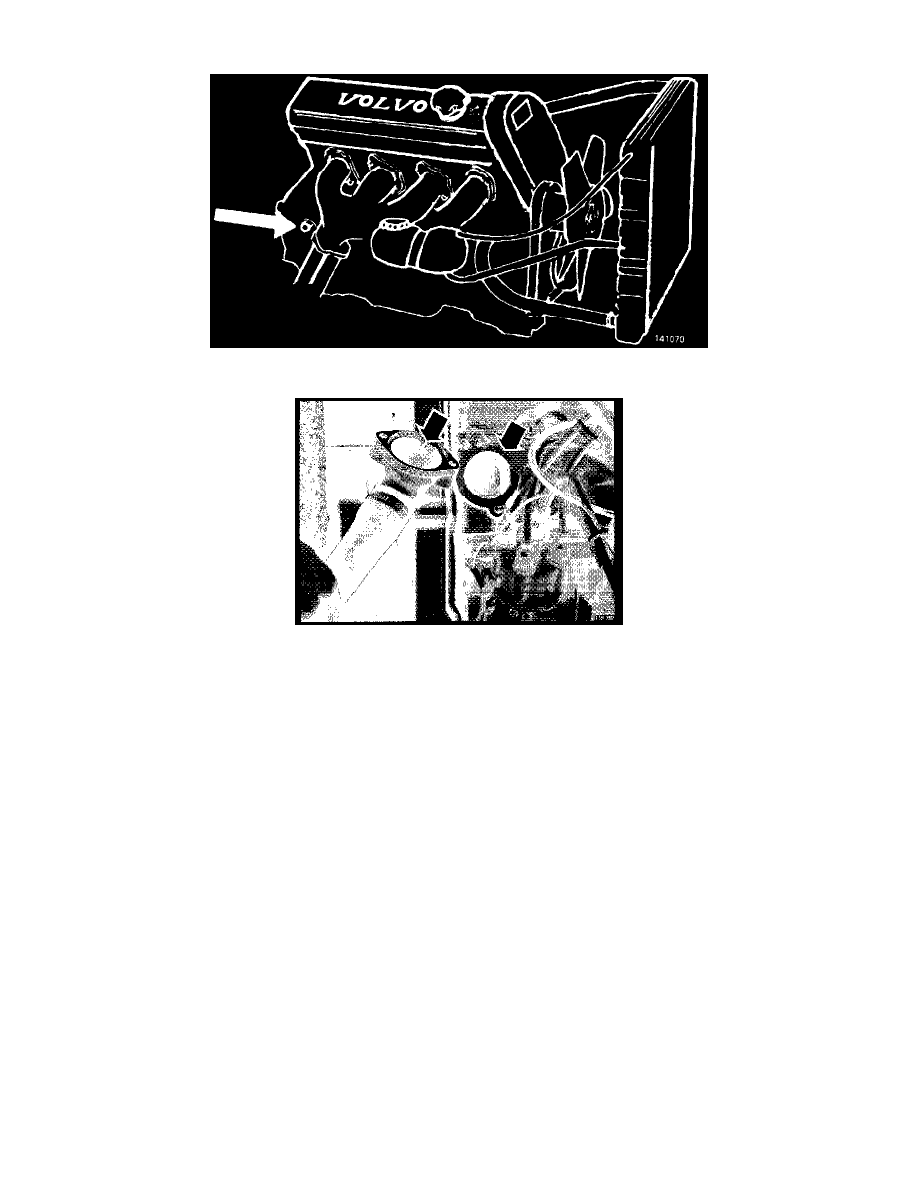 Thermostat: Service and Repair
Coolant Drain Location
Thermostat Housing
THERMOSTAT REPLACEMENT:
1. Drain the coolant so that the level is below the thermostat. Use the drain cock on the righthand side of the cylinder block.
2. Clean contact surfaces on the thermostat housing and cylinder head.
3. When installing, use a new seal on the thermostat.
4. Top up with coolant after the engine has been warmed-up.