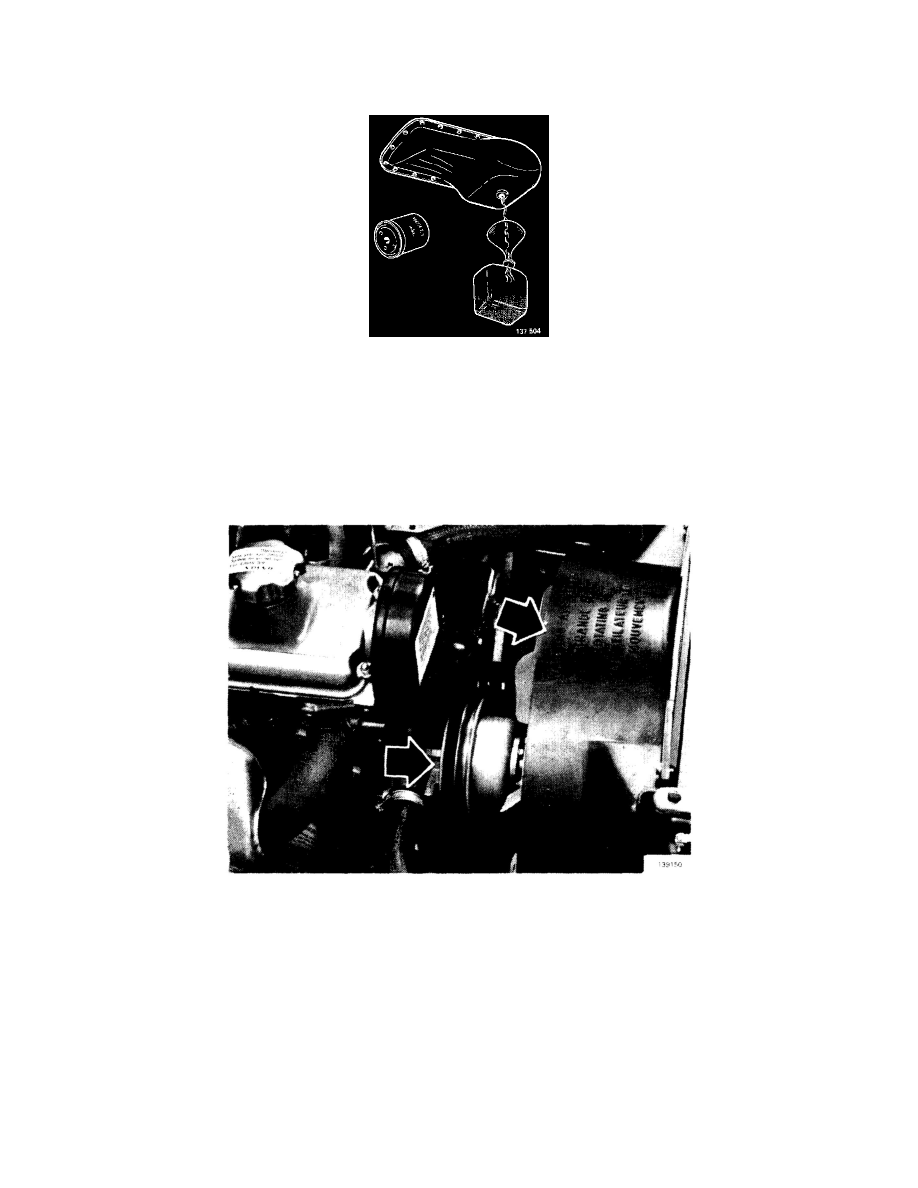 Camshaft: Service and Repair
Camshaft Removal
NOTE: Special Tools Required: 5021, 5034.
Engine Flushing Procedure
CAUTION: When camshaft is replaced due to wear, it is an absolute requirement that the engine be flushed clean before new parts are installed.
Repeated damage to tappets (valve depressors) and camshaft have been shown to be caused by engine contamination.
ENGINE FLUSHING PROCEDURE:
-
Replace engine oil and oil filter.
-
Run engine for approx. 10 minutes.
-
Drain engine oil and remove oil filter.
Fan Shroud & Pulley
VEHICLE PREPARATION
-
Disconnect battery ground cable.
-
Remove cooling fan.
-
Remove clamp for preheating hose below fan shroud (optional).
-
Remove fan shroud.
-
Loosen adjustments.
-
Remove all drive belts.
-
Remove water pump pulley.