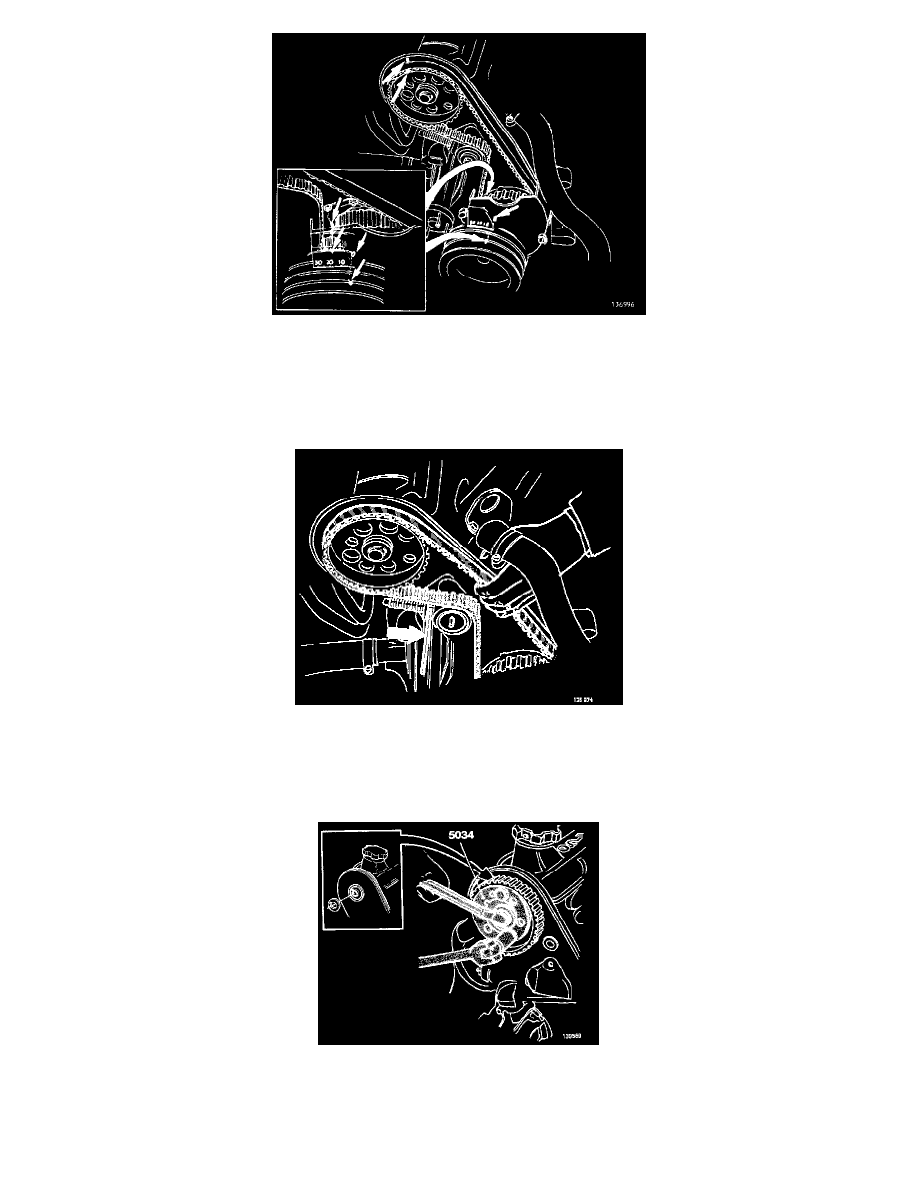 Camshaft & Crankshaft Alignment Marks
TIMING BELT REMOVAL
-
Remove upper timing belt cover.
-
Turn crankshaft on center bolt. Set camshaft so that pulley marking is opposite marking on inner timing belt cover and crankshaft marking
opposite 0 on cover.
-
Remove belt tensioner nut and washer.
-
Pull belt to depress tensioner spring and lock spring with a 3 mm drill. 
-
Remove timing belt and belt tensioner.
CAUTION: Do not turn crankshaft or camshaft while timing belt is removed. Pistons will strike valves.
Camshaft Pulley Removal
CAMSHAFT REMOVAL
-
Remove camshaft pulley using tool 5034.