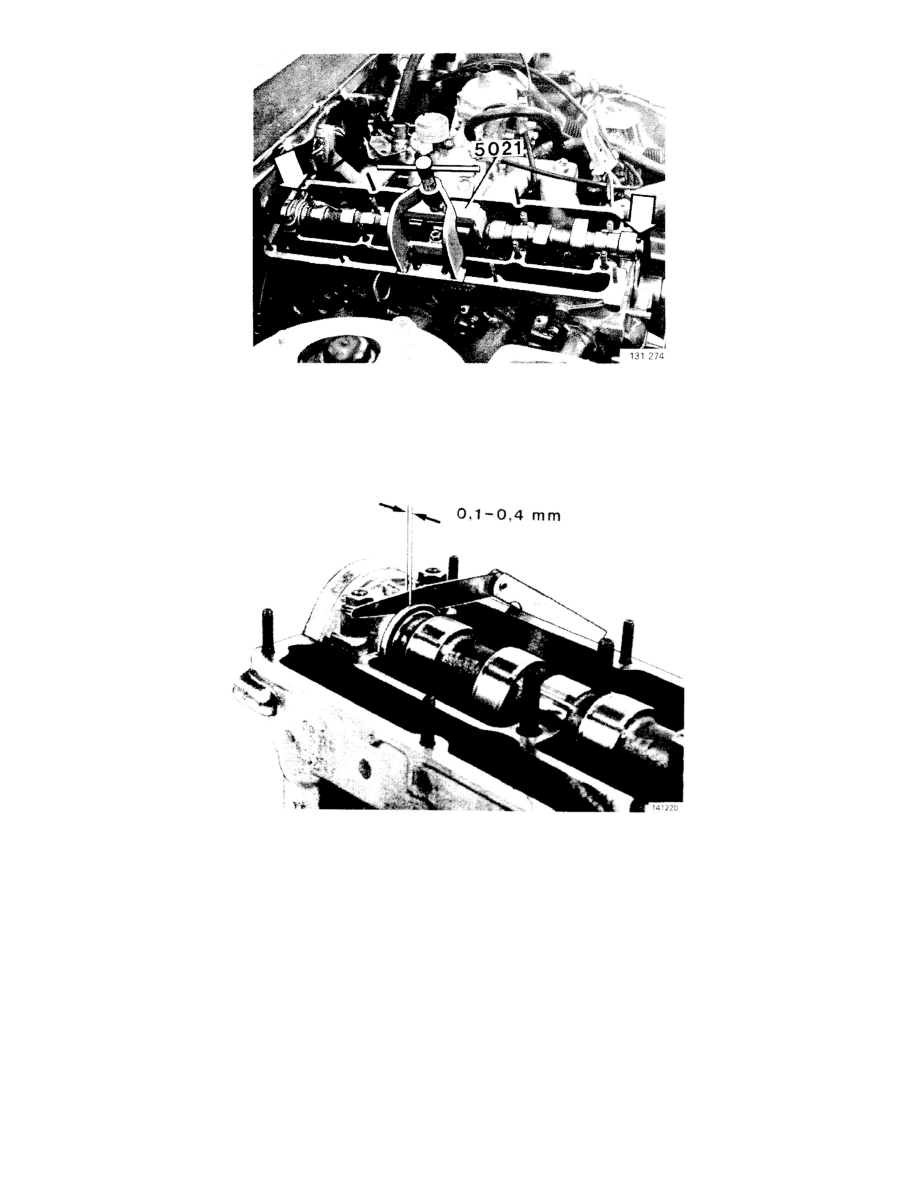 Camshaft & Tool # 5021
-
Check marking on camshaft bearing caps. Mark caps as necessary.
-
Remove center cap. Carefully pry off cap with a screwdriver if difficult to remove.
-
Use tool 5021 to depress camshaft:
-
Remove remaining four caps and camshaft with seal.
Camshaft End Float
CHECK END FLOAT OF CAMSHAFT:
-
Remove valve tappets (valve depressors).
-
Place camshaft in cylinder head.
-
Install rear bearing cap.
-
Slide camshaft back and forth.
-
Clearance should be 0.1-0.4 mm (0.004-0.016 in). Use feeler gauge to measure. Replace rear bearing cap if clearance is excessive.