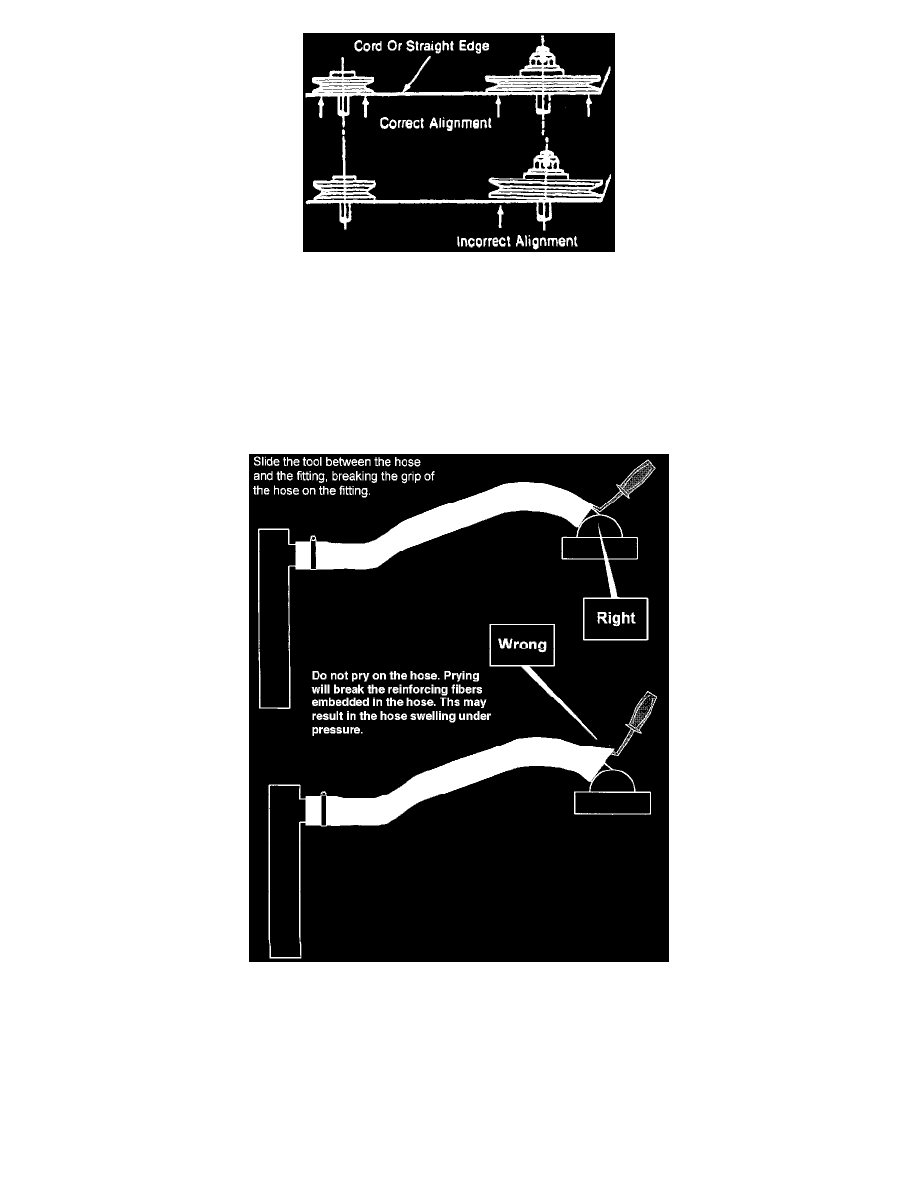 Drive Pulleys
-
Verify the pulleys have no side to side wobble, and rotate freely. Replace if necessary.
-
Verify the pulleys are properly aligned. Adjust or replace as necessary.
Belt Removal
Do not attempt to bump the drive belts off with the starter. This practice can damage the belt, pulley, and technician. Removing the belt by
relaxing the tension will allow you to correctly adjust the tension when installing the belt.
DRIP PAN
Prior to removing any hose or the water pump, place a large drip pan under the engine. Although the coolant may be drained from the radiator,
there is still a large amount of residual coolant trapped in the hoses and water pump.
HOSE REMOVAL
Prior to pulling the hose from the fitting, rotate/twist the hose on the fitting to break the grip of any corrosion present.
If the hose is to be replaced, it may be quicker to cut hose from the fitting.
CAUTION: When cutting the hose be careful not to damage the fitting.
A radiator hose removal tool may help free up stubborn hoses.
CAUTION: