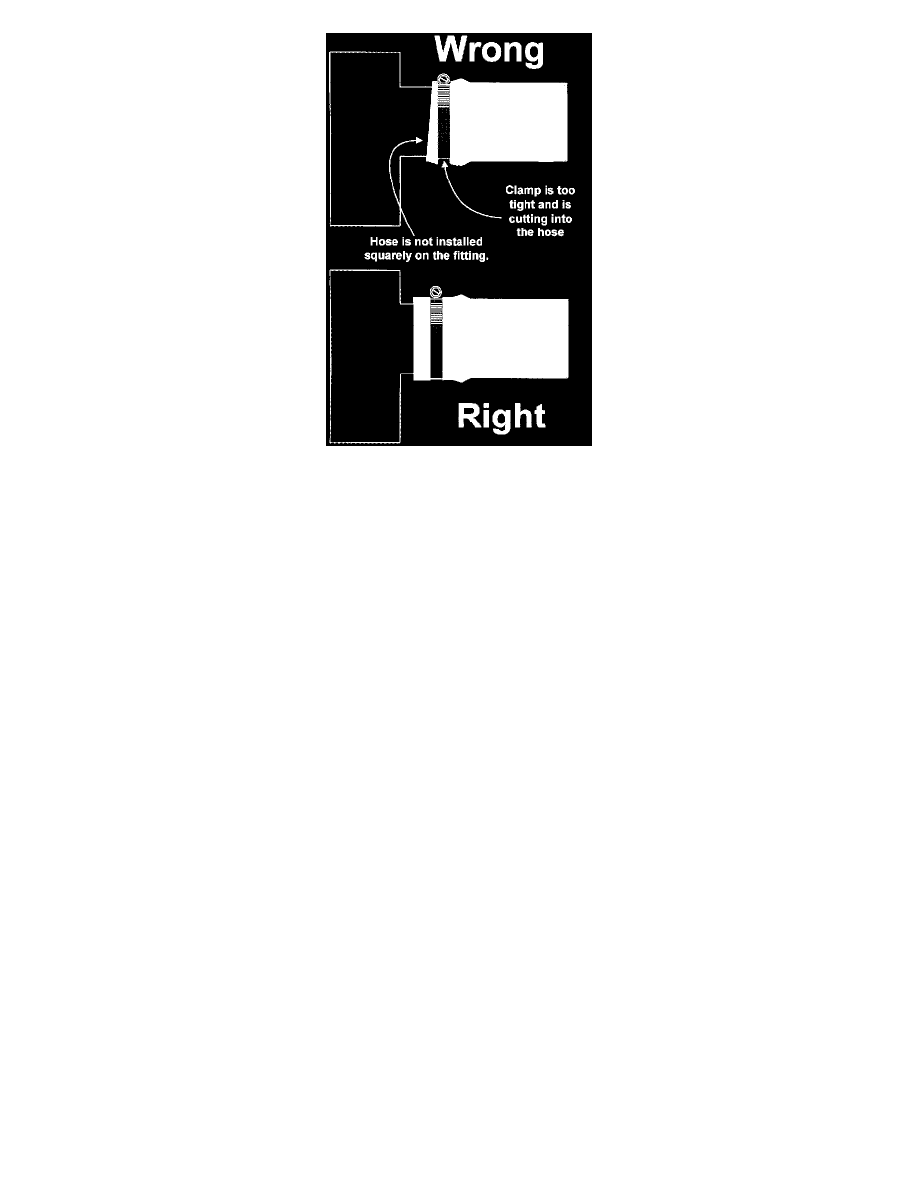 -
When tightening hose clamps:
-
Position the hose squarely on the fitting.
-
Verify the hose clamp is clear of the retaining rim on the fitting. Do not over tighten the clamps.
-
While working on the cooling system it is a good habit to clean the radiator and A/C condenser fins of bugs and dirt. This build up of debris can
seriously reduce the cooling ability of the system.