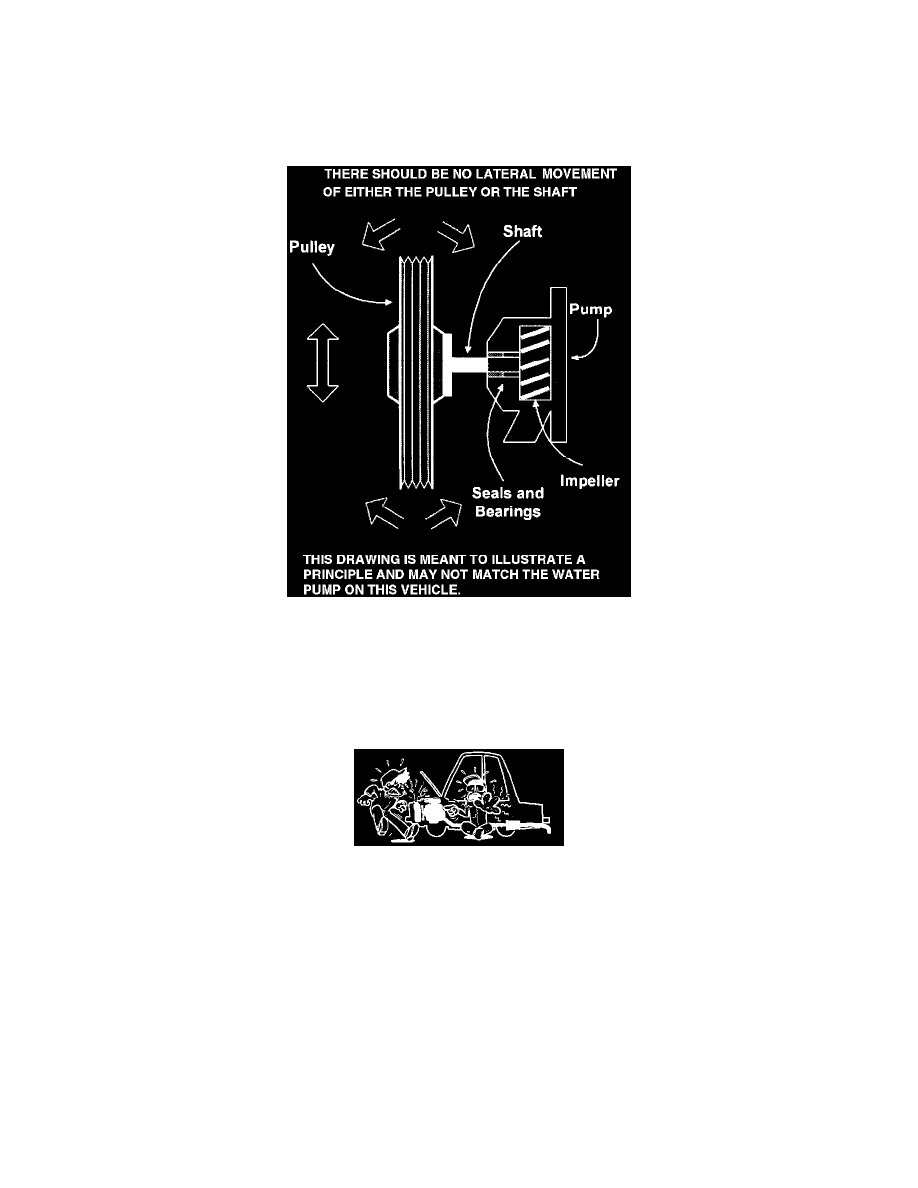 Coolant Pump: Testing and Inspection
Verifying Water Pump Problem
VERIFYING WATER PUMP PROBLEM
Check for Loose Water Pump Pulley
As the pump shaft seals and bearings wear with age the pulley/shaft may develop a wobble or lateral runout.
With the engine off and the key removed from the ignition, attempt to move the pulley from side to side and back and forth. There should be no
detectable movement. The pulley should turn smoothly, with no rough spots.
The water pump should be replaced if any pulley wobble is detected. If the water pump is not replaced the pump shaft may eventually seize or
break.
NOTE:  Incorrect belt tension (too tight) may cause premature wear of the bearings and seals.
WARNING:  Never remove a radiator cap while the engine is hot. Severe personal injury may result.
Inspect for Leakage
1. With the engine "OFF" and cold:
-
Check coolant level and refill if necessary.