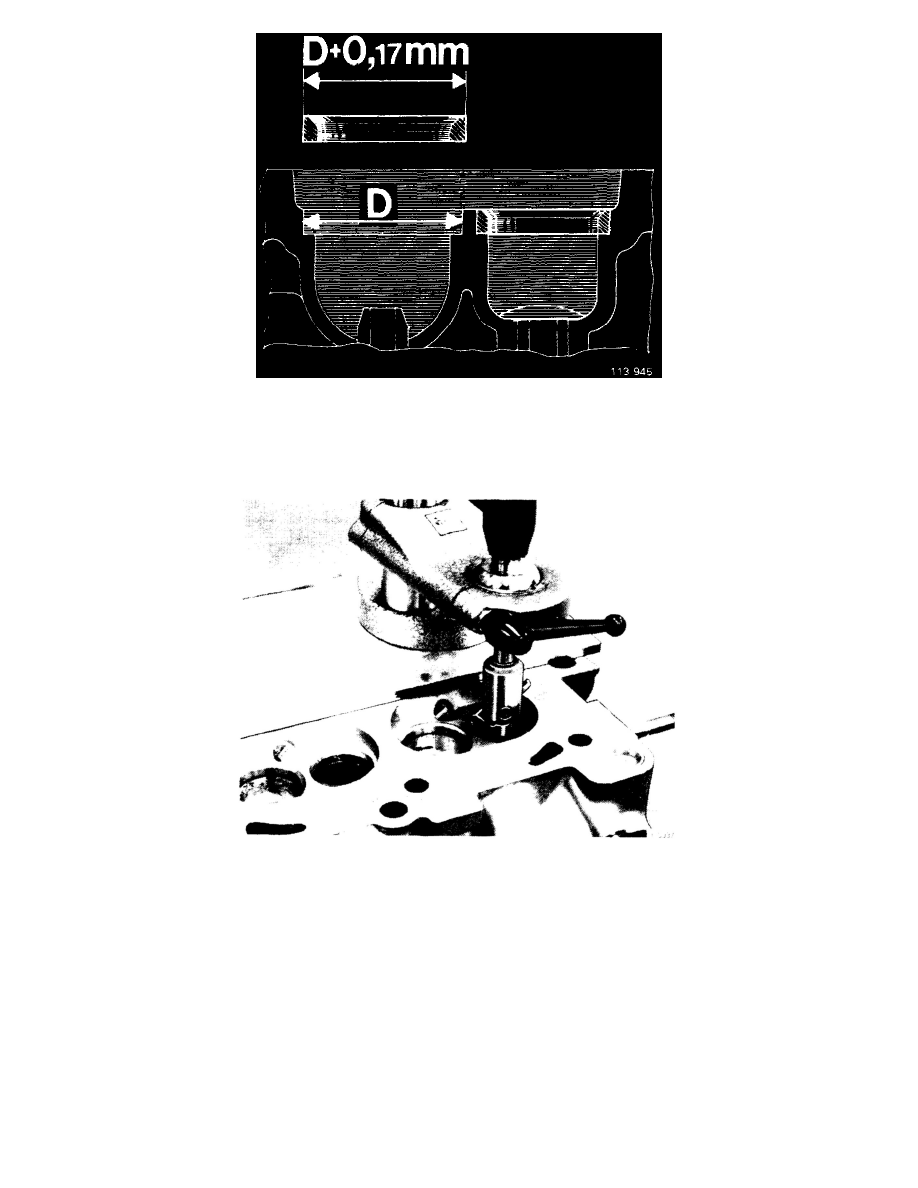 Valve Seat Measurement Step #2
7. Measure new valve seat:
-
New valve seats are not marked for size and must be measured. Two oversizes are available.
-
Valve seat should be 0.17 mm (0.0067 in) larger than recess in cylinder head.
Valve Seat Cutter
8. If grip is less than 0.17 mm (0.0067 in):
-
Recut valve seat to oversize. 
-
Use valve seat cutter, for instance MIRA P/N 998 6045-5. Follow manufacturer's instructions.
Valve seat diameter:
Standard
Intake:  46.00 mm (1.8110 in)
Exhaust:  38.00 mm (1.4960 in)
Oversize 1
Intake:  46.25 mm (1.8209 in)
Exhaust:  38.25 mm (1.5059 in)
Oversize 2
Intake:  46.50 mm (1.8307 in)
Exhaust:  38.50 mm (1.5157 in)