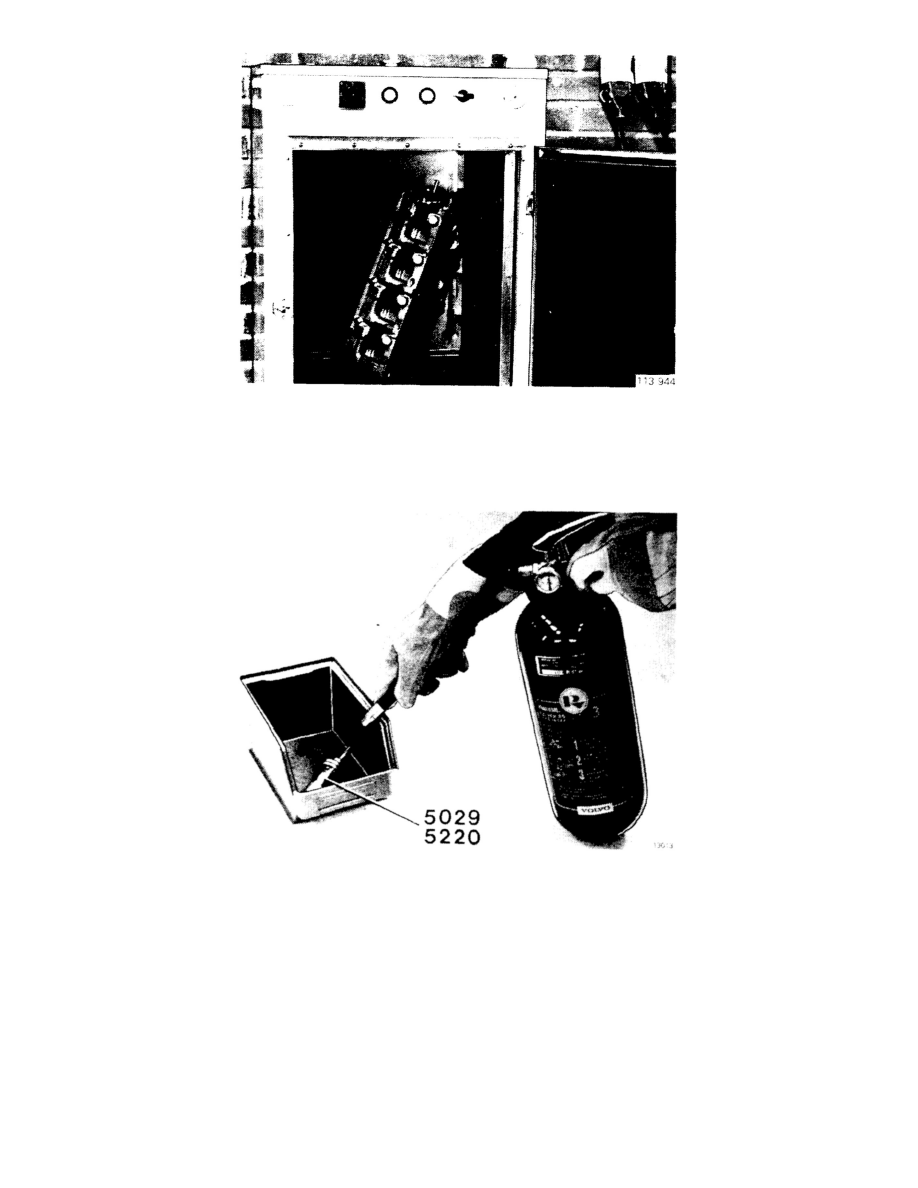 Heating Cylinder Head
9. Heat cylinder head to 100°C (212°F).
10. Install new valve seat on drift:
-
Use drift 5029 for intake valve seat and drift 5220 for exhaust valve seat.
Cooling Valve Seat
11. Cool seat to -7O°C (-94°F)
-
Use carbon dioxide or similar agent.
-
Wear protective gloves for safety.