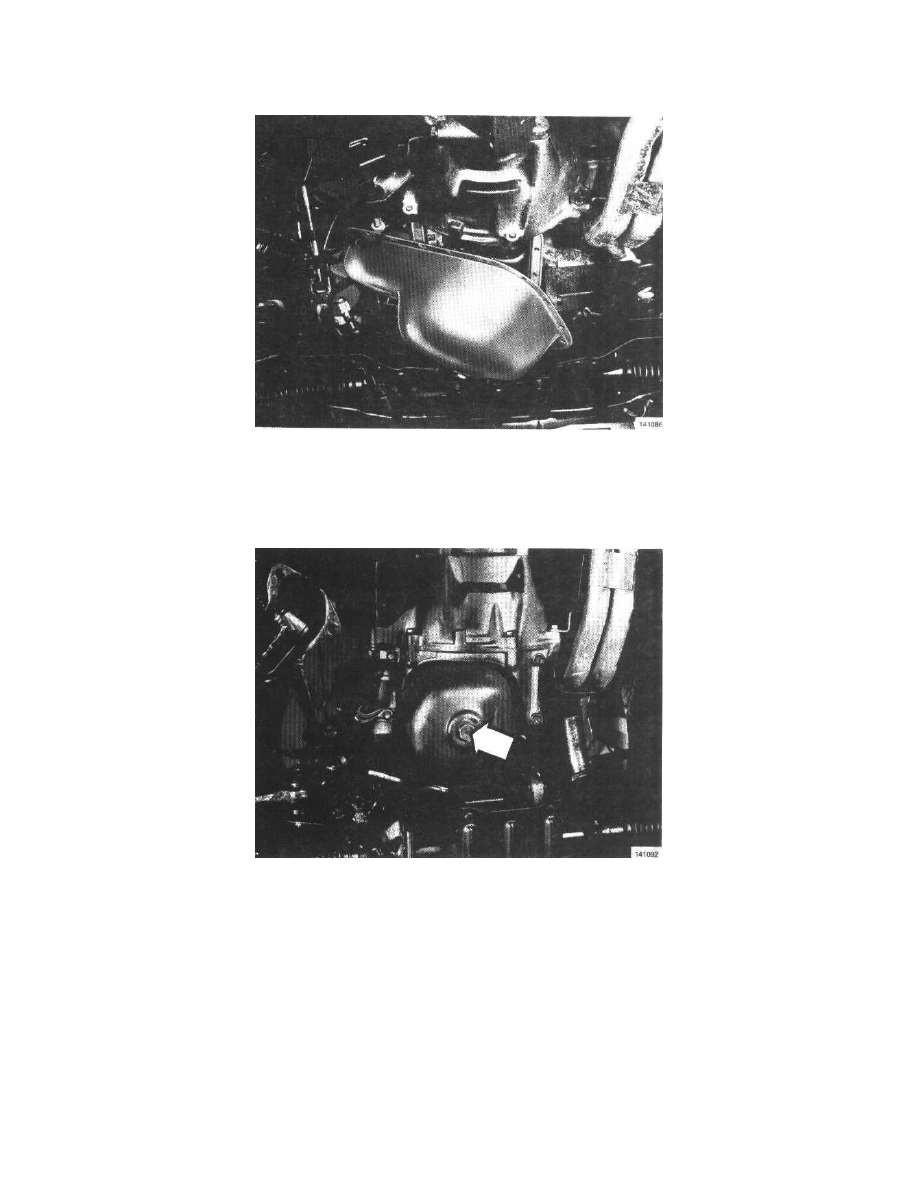 Oil Pan: Service and Repair
Installing Oil Pan
INSTALLING OIL PAN 
Install oil pan 
Place a new gasket on oil pan.
Lug on gasket should be towards starter motor support.
Lift and turn oil pan. Secure it with two bolts. Install all bolts. 
Torque to 11 Nm (8 ft lbs).
Install reinforcing bracket and clutch cable at the same time 
Tighten bracket retaining bolts in stages to avoid stresses.
Vehicles with power steering: connect hose at power steering fluid reservoir.