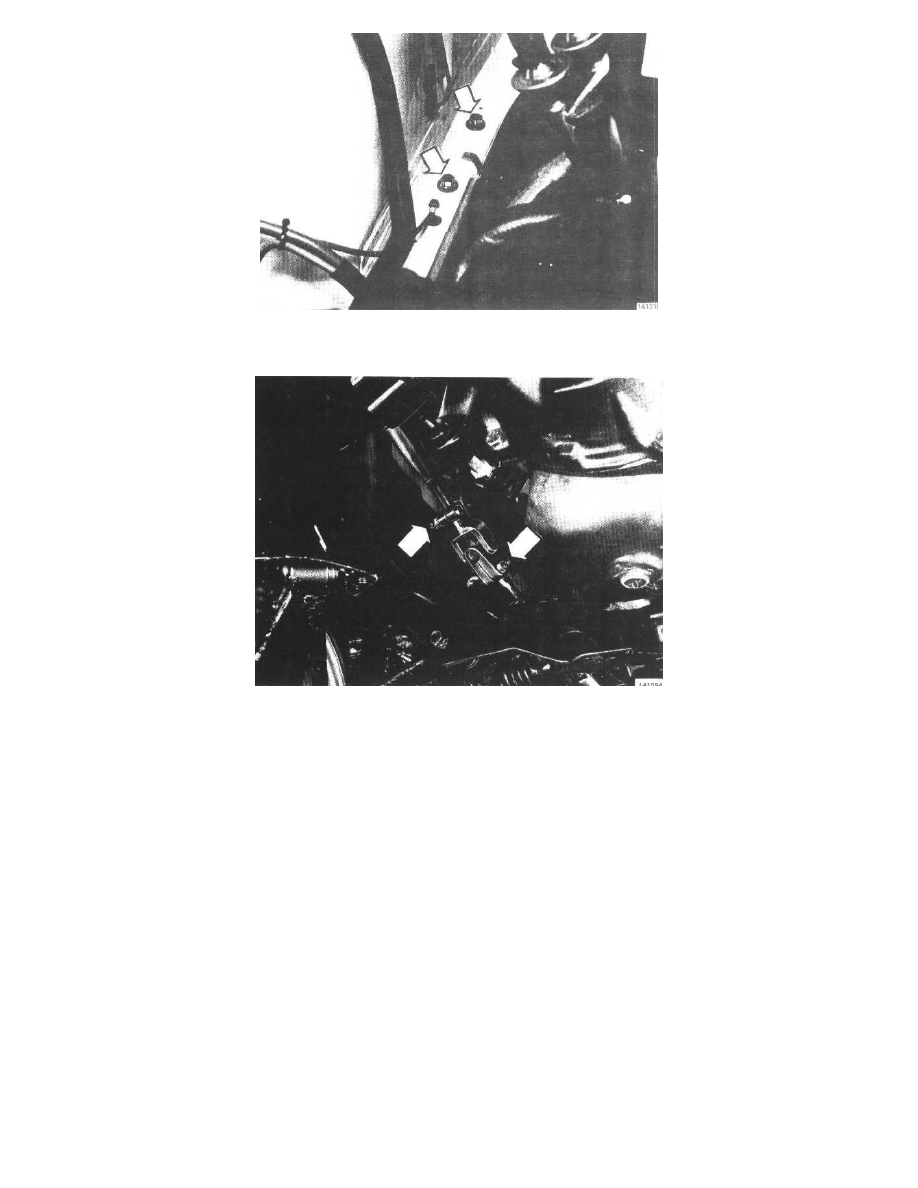 Install front axle member 
Push up, install and tighten bolts.
Connect steering shaft to steering gear 
The flange fits in one position only. Install lower bolt and tighten the upper one. Install locks.
Torque to 25±5 Nm = 18±3.5 ft lbs.
Install clamp for power steering hose.
Install left side engine mount 
Attach bracket at intake manifold and engine mount.
Install strap for power steering hose.
Lower engine 
Fit engine mounts on front axle member. Remove lifting tools.