< PREV PAGE
NEXT PAGE >
940 L4-2.3L SOHC VIN 88 B230F (1992)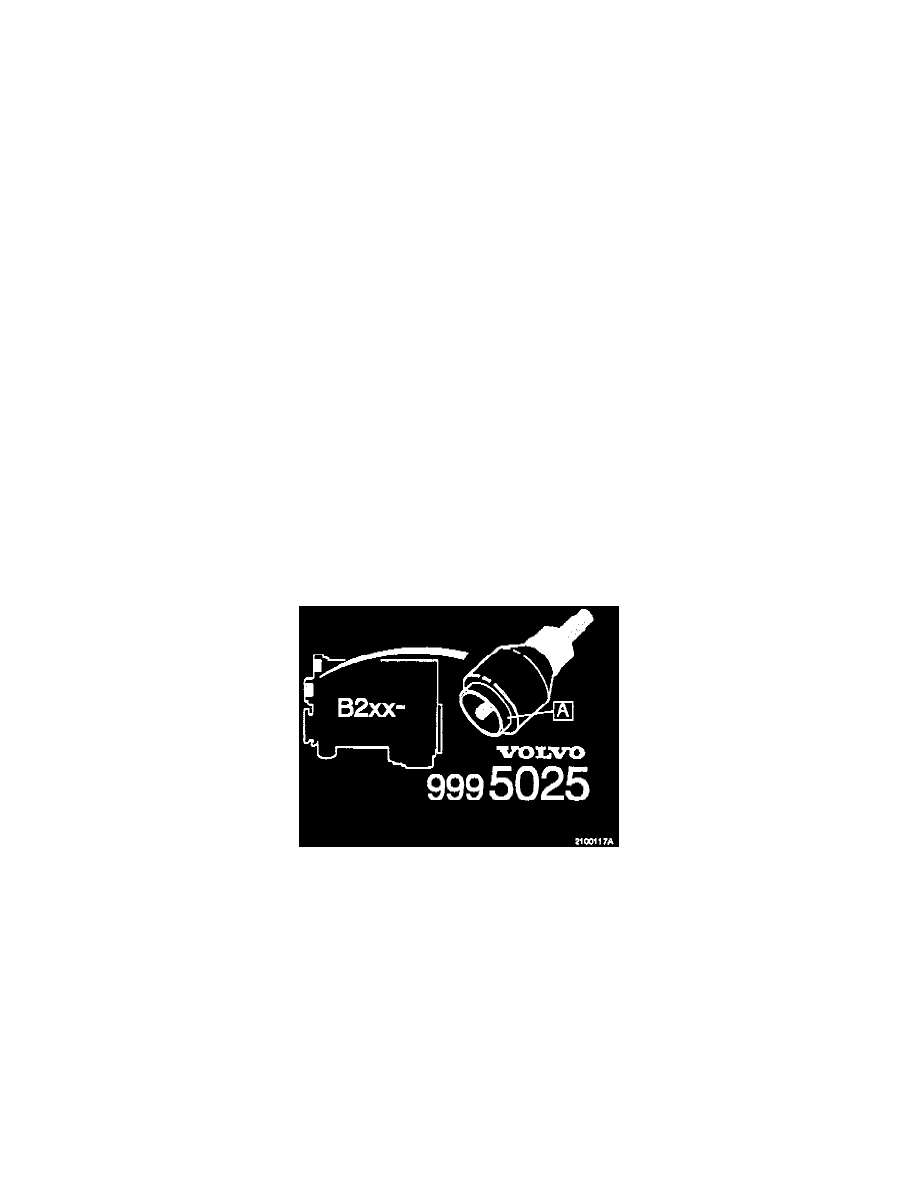 Camshaft Oil Seal: Technical Service Bulletins
Camshaft/Intermediate Shaft - Revised Seal
MODEL
200/700-900
GROUP
21
NUMBER
121
MARKET
US and Canada
DATE
October 1993
New Seal For Camshaft and Intermediate Shaft B21, B23, B23OF, B23OFT, B234F (Camshafts Only) Engines
REFERENCE: SPECIAL TOOL BULLETIN # 71; 9/93
TP 30156/2 (ENGLISH); 11/84; ENGINE B17, B19, B21, S23, 2401975-1985 
TP 30170/2 (ENGLISH); 3/84; RECONDITIONING ENGINE B17, B19, B21, B23 
TP 30869/1 (ENGLISH); 7/86; ENGINE B230F, 240 1985-19 
TP 31311/1 (ENGLISH); 12/88; B204 B234 ENGINES
TP 31614/1 (ENGLISH); 6/90; ENGINE B19, B23 740/760 198344
New seal for camshaft and Intermediate shaft
A new, more compact seal for camshafts and intermediate shafts has been introduced for the above referenced engines. The seal is p/n 6842273-2.
For installation of the new seal, a new version of special tool 9995025 has been developed The new version of this tool was allocated in September
1993, as a required special tool.
Carefully lubricate seal and place it on lip of tool (A). Press seal onto shaft.
To ensure that the seal sits correctly, it must be pressed in for at least 30 seconds. If it is pressed in for a shorter time, there is a risk that the seal will
creep back out.
Remove the tool carefully to avoid damage to the seal lip and/or seal spring.
Refer to VSTG for time.
< PREV PAGE
NEXT PAGE >