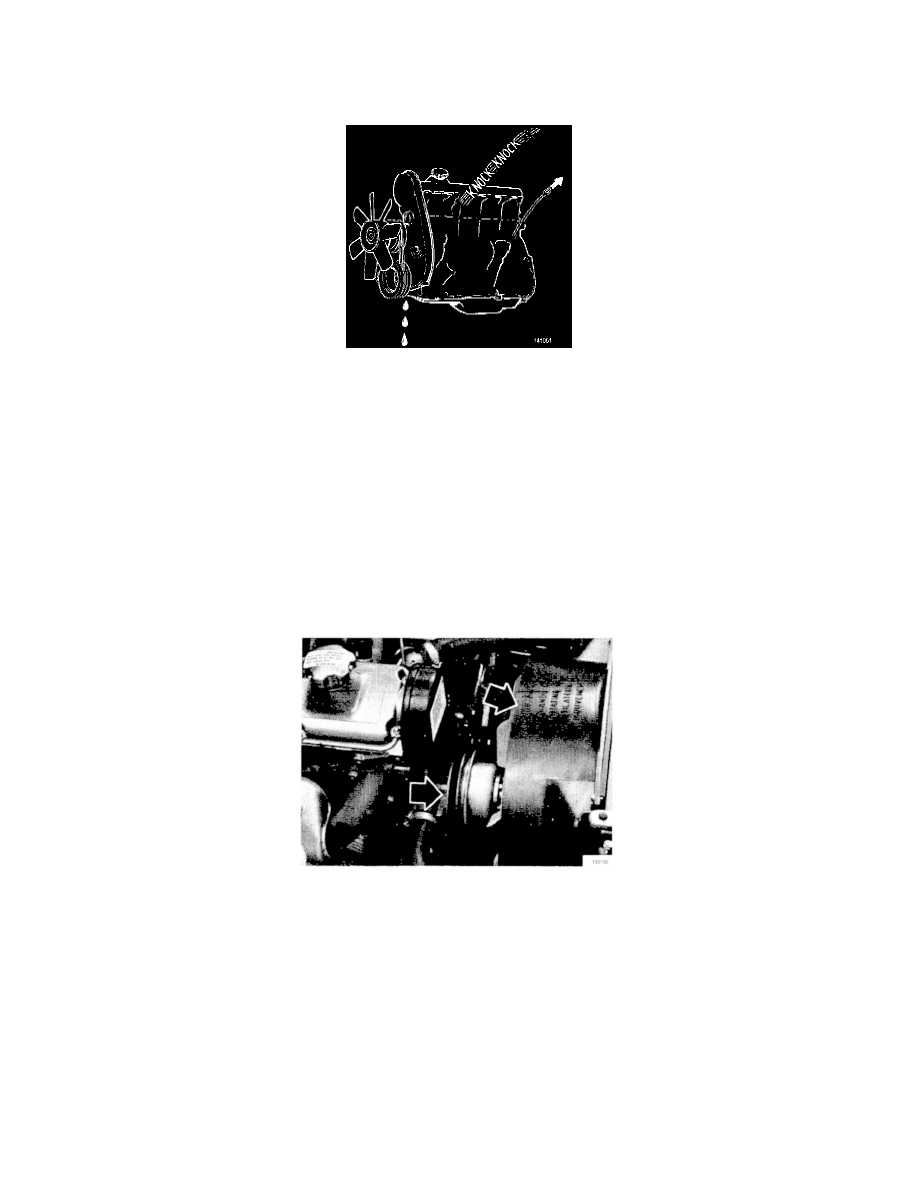 Intermediate Shaft Oil Seal: Service and Repair
REPLACING FRONT SEALS FOR CAMSHAFT, INTERMEDIATE SHAFT AND CRANKSHAFT 
Special Tools Required: 5284, 5025, 5034.
Check that flame guard is not blocked. 
A blocked flame guard prevents crankcase ventilation from operating properly. Crankcase pressure will be too high.
NOTE: Flame guard should not be installed on turbo engines.
Symptoms of a blocked flame guard are:
-
oil dipstick pops up of pipe.
-
oil leaks from oil seals in cylinder block. The oil seals need not always be replaced if they leak due to a blocked flame guard. Clean flame
guard and engine and recheck seals for leakage
-
engine knocks.
 
 
REMOVAL PROCEDURE:
Disconnect battery ground cable. 
Remove: 
-
cooling fan
-
clamp for preheating hose below fan shroud (optional)
-
fan shroud
Remove drive belts and coolant pump pulley 
-
loosen adjustments
-
remove AC compressor and alternator belts
-
remove pulley