< PREV PAGE
NEXT PAGE >
940 L4-2.3L SOHC VIN 88 B230F (1992)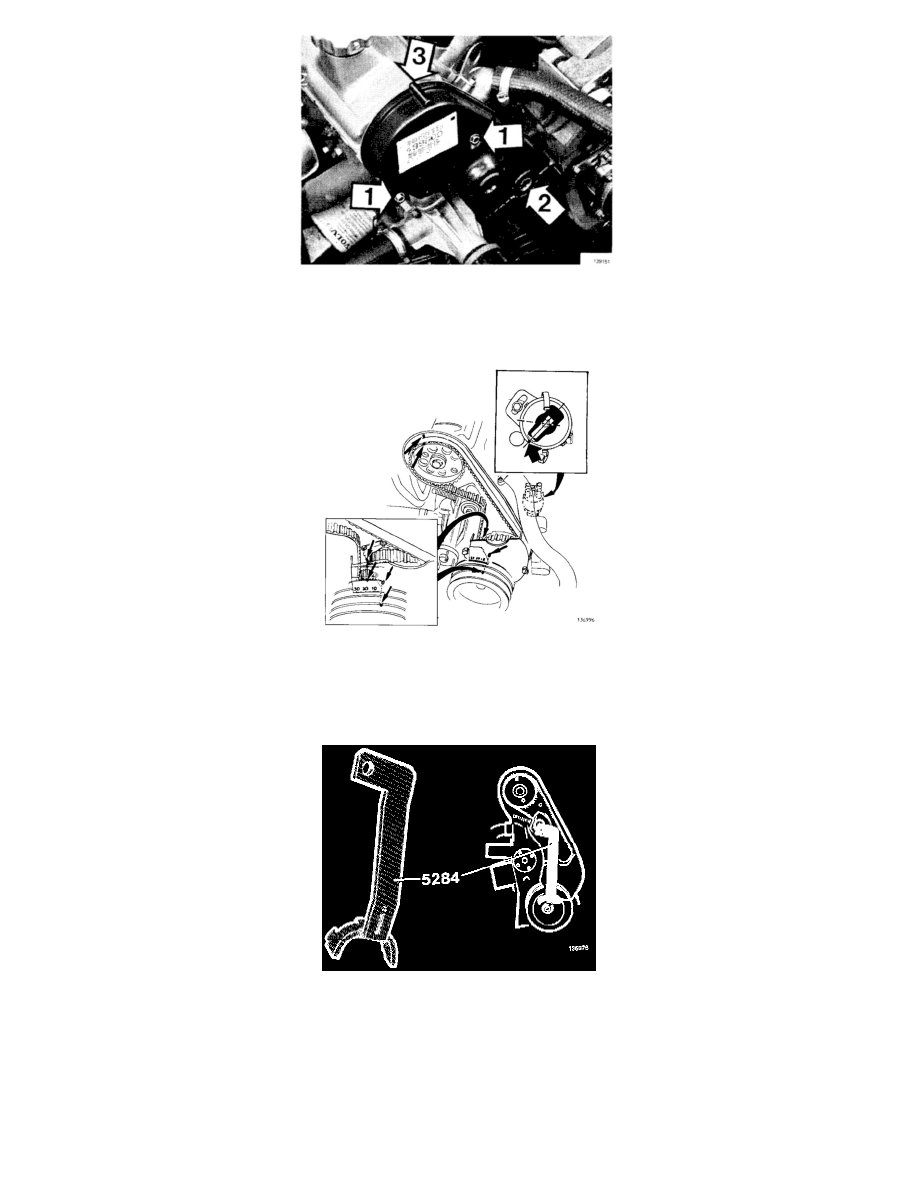 Remove upper timing belt cover 
-
1  10 mm socket 
M 6 bolt
-
2  12 mm socket 
M 8 bolt
-
3  Phillips screwdriver  sheet metal screws
Set camshaft and crankshaft according to markings 
Use center bolt to turn crankshaft.  Set camshaft so that marking on pulley is opposite marking on inner timing belt cover and crankshaft marking
opposite 0 on cover.
Engines with side-mounted distributor: remove cap and check that rotor points opposite marking.
Remove Vibration Damper: 
-
Remove nut and washer from timing belt tensioner.
-
Install tool 5284. Use nut to retain it. 
-
Remove bolt for vibration damper. Remove tool 5284. 
-
Check/adjust 0 marking.
-
Remove vibration damper.
< PREV PAGE
NEXT PAGE >