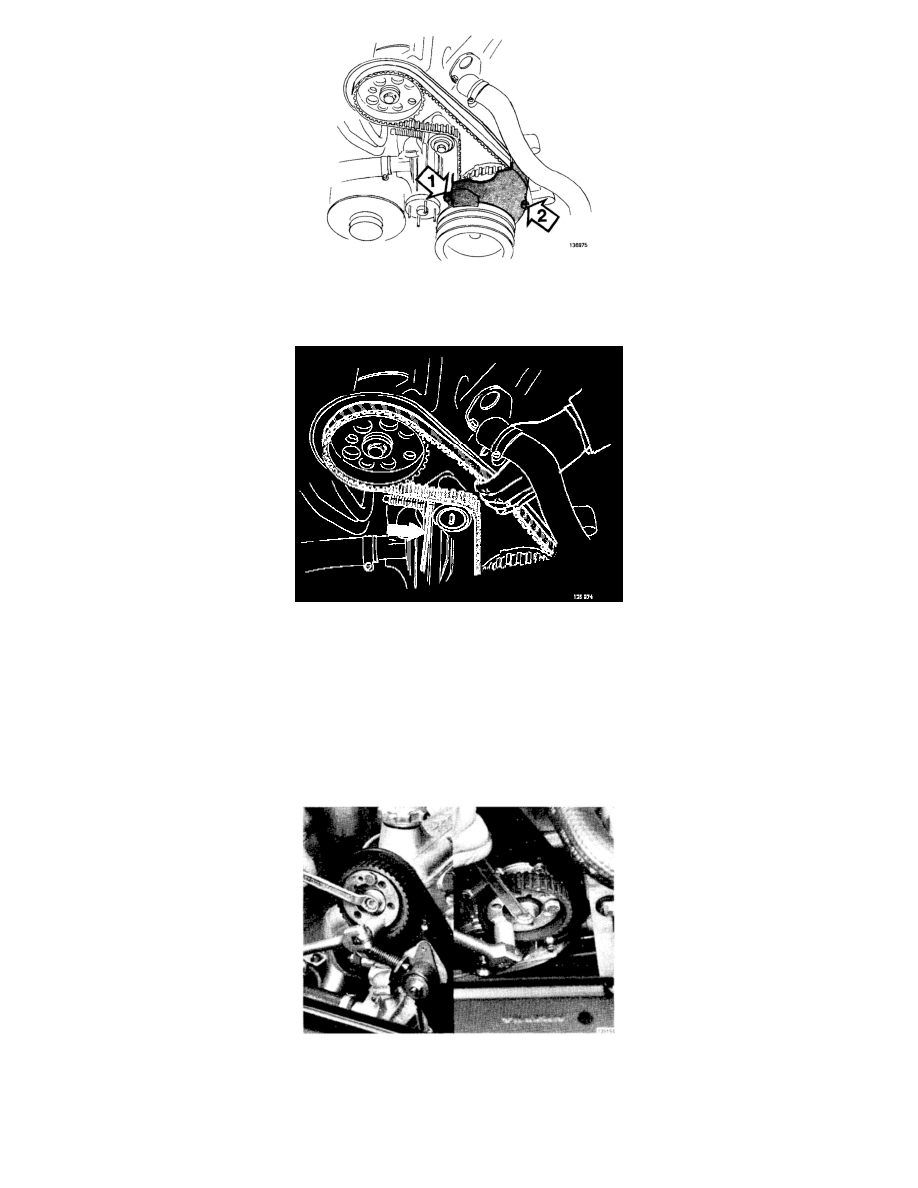 Remove lower timing belt cover 
-
1  10 mm socket 
M 6 bolt 
-
2  12 mm socket 
M 8 bolt
Remove Timing Belt 
-
Pull on timing belt to depress belt tensioner spring and lock it with a 3 mm drill.
-
Remove timing belt.
CAUTION: Do not turn crankshaft or camshaft. Pistons may strike valves.
Check which seal is leaking 
 
 
REPLACING CAMSHAFT AND/OR INTERMEDIATE SHAFT SEAL
Remove pulley at seal to be replaced  
Use tool 5034.