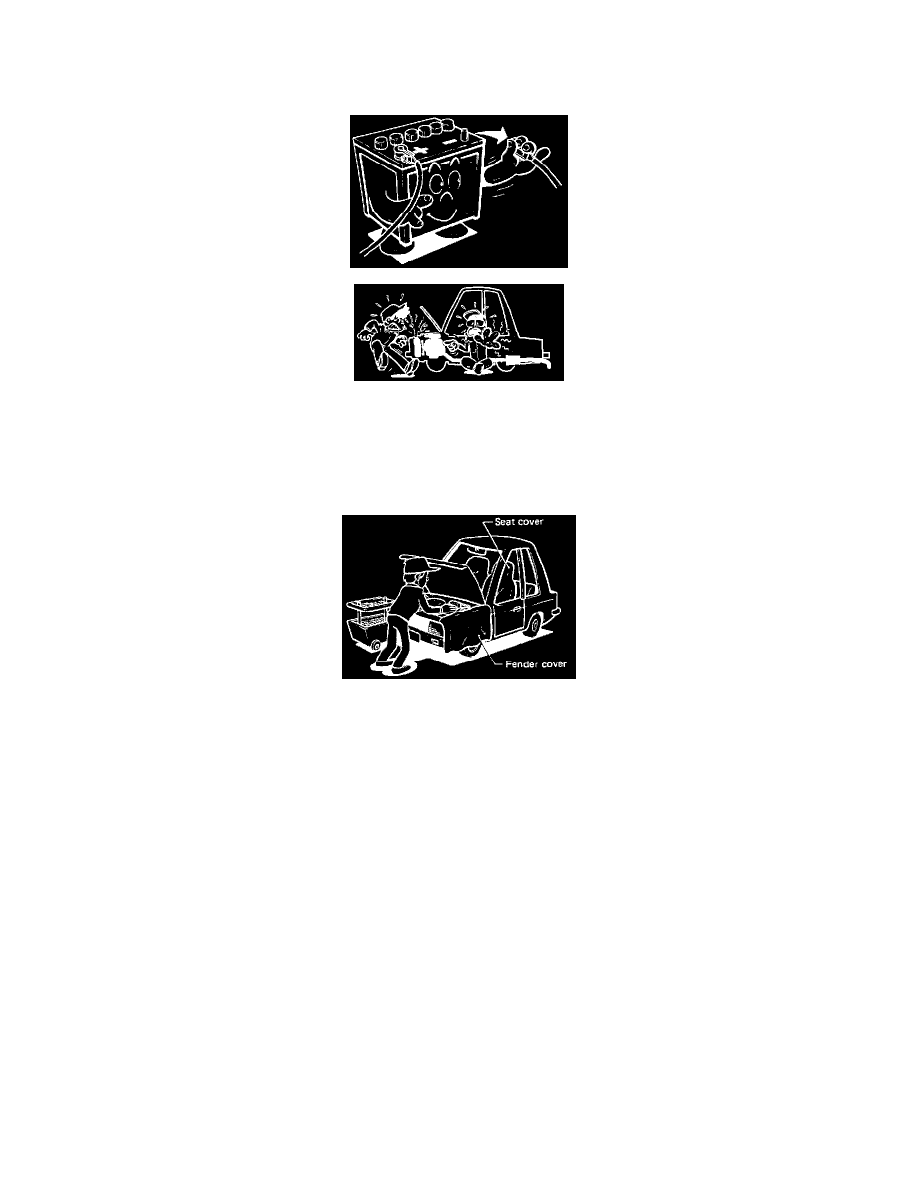 Timing Belt: Fundamentals and Basics
Initial Preparations
INITIAL PREPARATIONS
Disconnect Battery
When working near or around the crankshaft/camshaft pulleys, accidentally engaging the starter can result in serious personal injury and major
engine damage.
The negative battery terminal should be disconnected prior to commencing work and should not be reconnected until the timing belt is
re-installed and the engine is ready to start.
Fender Covers
Fender covers will prevent damage to the vehicles finish while performing the job.
NOTE:  A fender cover folded over the radiator will prevent accidental damage to the radiator. The radiator can be easily damaged should a
wrench slip off of a bolt while working on the timing components.